March 14, 2019
As we neared the inlet to the Puerto Vallarta harbor, we saw the Coral Princess already positioned at the main pier, which has only one waterside.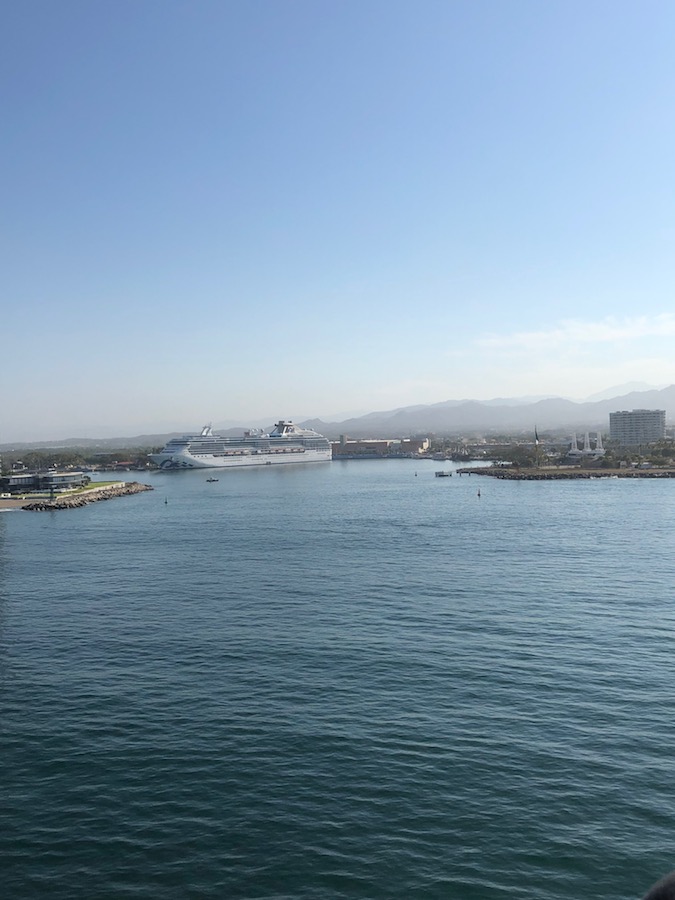 Where were we going to dock? The answer became evident when the ship began turning so the captain could back it in through the narrow buoys. He parallel parked it at another pier near the new cruise terminal/aquarium under construction. Yes, he actually parallel-parked an ocean liner. I didn't know that was even possible.
Our guide was 63 years old and waiting for his pension to kick in at age 68. He was worried about keeping everyone together; he didn't want to lose anyone because it was so busy in town. Our guide told us not to stray, not to get on any bus other than the yellow one, and to "stay together like a Mexican family." (Not sure what that means.)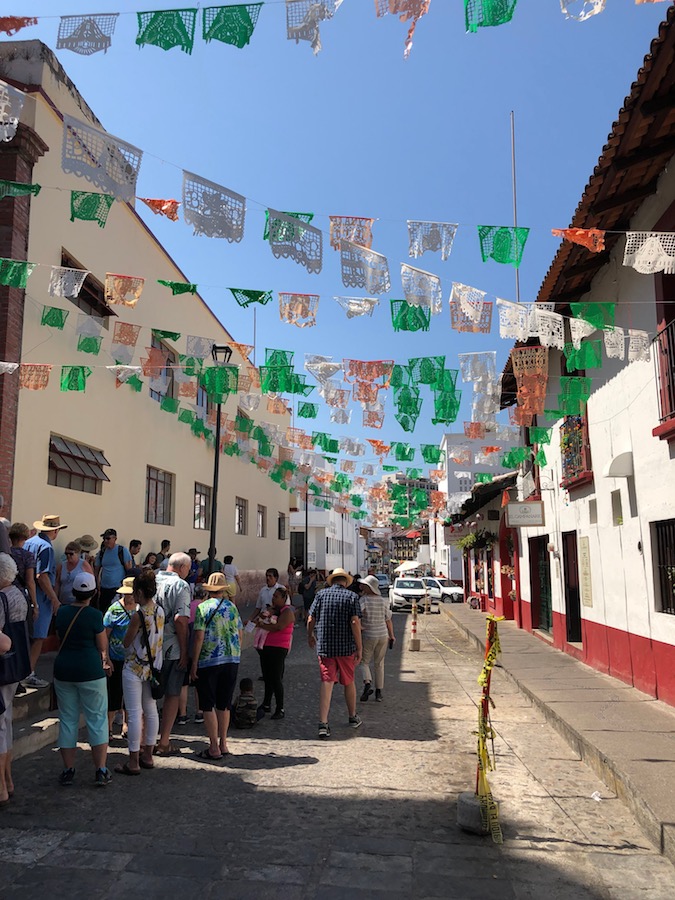 What can I say about Puerto Vallarta? It's lovely, tropical, has a great boardwalk (Malecon) with awesome sculptures, nice beaches, and is filled with tourists all the time.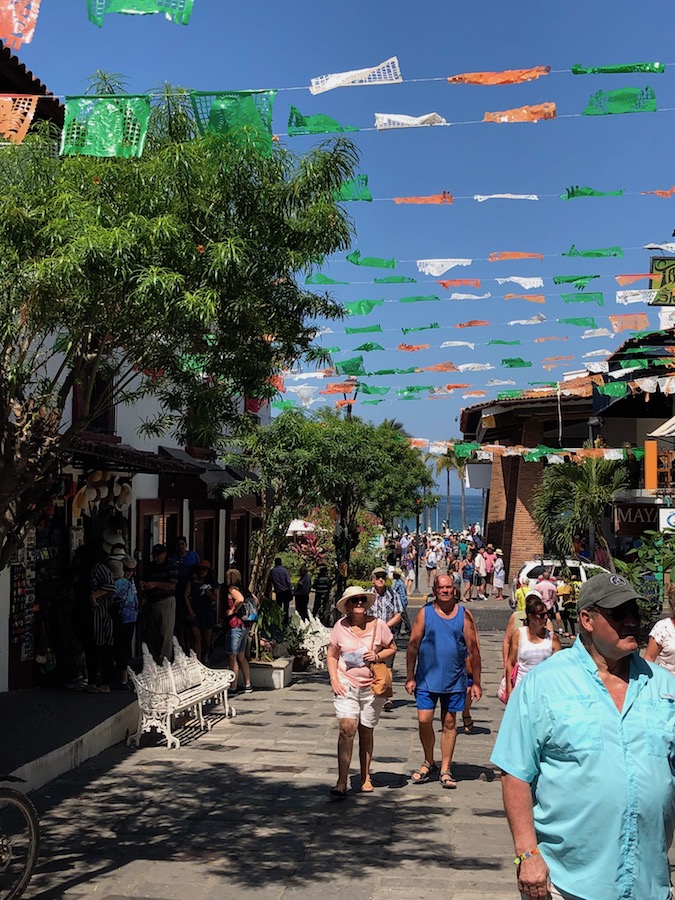 Two cruise ships in town didn't help matters. Without tourists, PV is home to 340,000 people – 40,000 of them are expats from the US and Canada. PV has 320 days of sun a year and isn't bothered much by hurricanes – earthquakes yes, but not hurricanes. It has lots and lots of tiny earthquakes.
Along the malecon, we saw a few of the many sculptures for which Puerto Vallarta is famous, including the iconic Boy on the Seahorse and the Puerto Vallarta sign (selfie anyone?).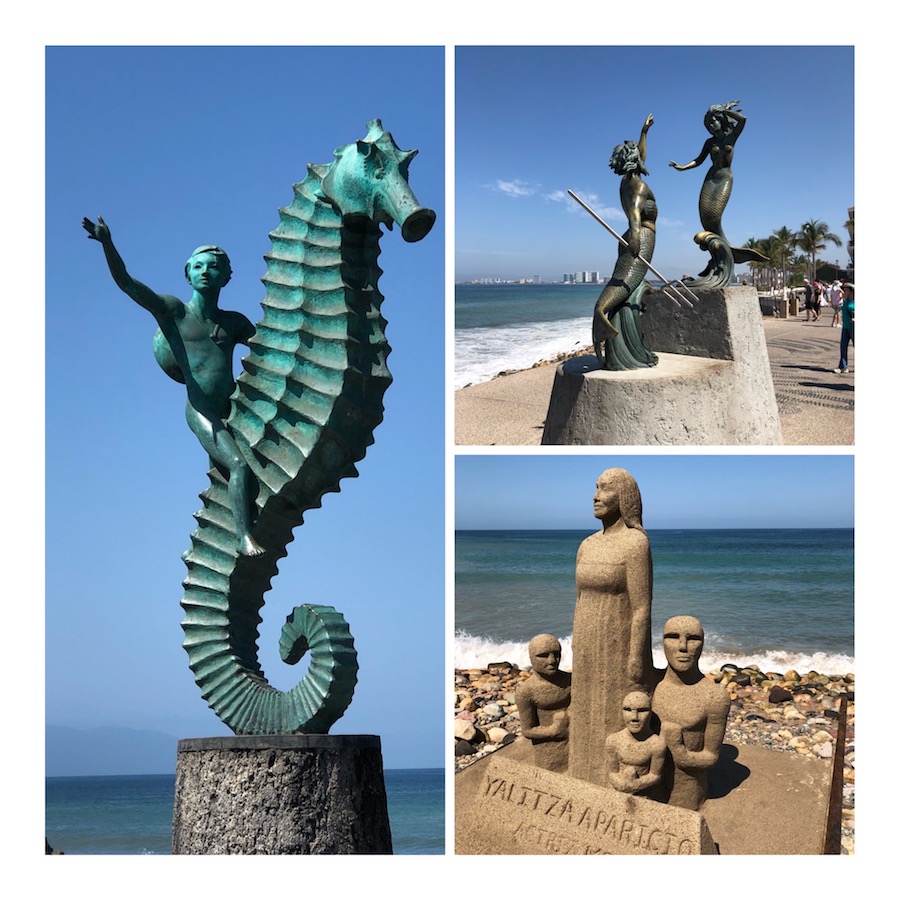 We fought our way through the crowds up a side street to the Church of the Virgin of Guadalupe. You can't miss it – it's the only tall building with a crown on top. The church is lovely inside and out.
What tour would be complete without a stop for shopping (did I mention I don't like shopping?!). We were herded into an opal jewelry store (opals are mined in the mountains outside of PV). Their wares were quite nice, but not to my taste. Joan and I ducked out and went across the street (watch out for traffic, the drivers are nuts even driving over cobblestones) to a tile store where we watched an artisan hand painting tiles. I bought a small one as a refrigerator magnet; I'm a big spender.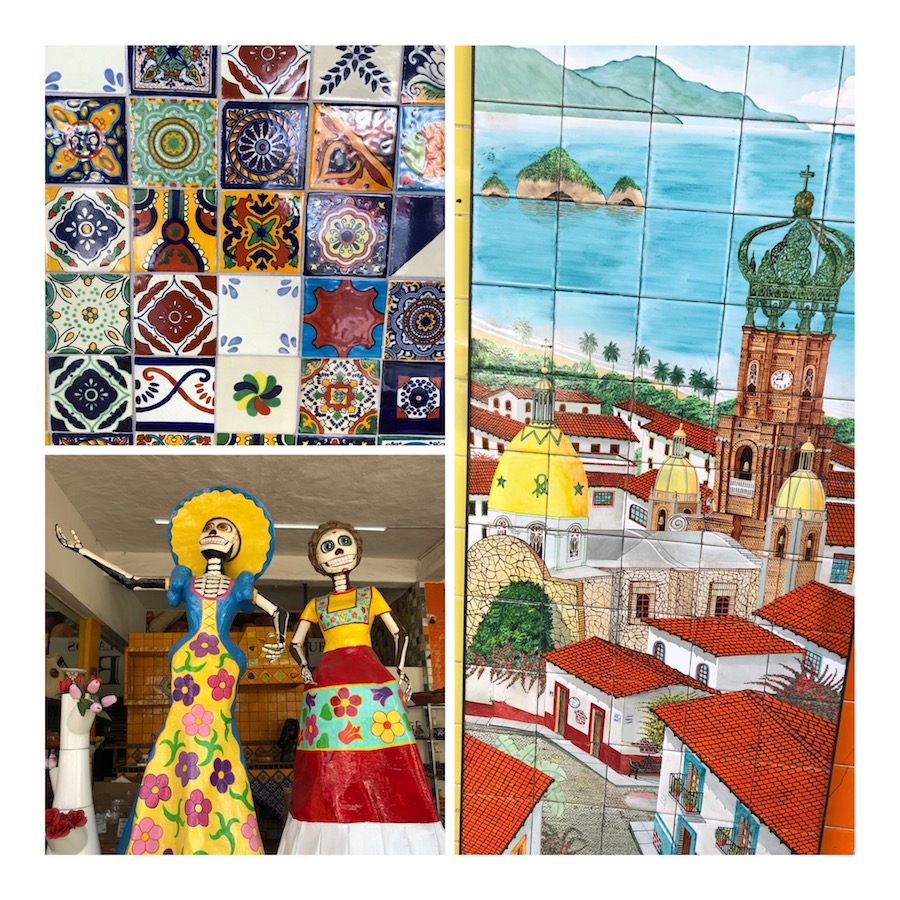 You also can't go on a tour in PV without seeing the area where the movie Night of the Iguana starring Richard Burton and Ava Gardner was filmed. Although nothing from the movie remains and despite the fact the movie was filmed 55 years ago, Night of the Iguana is a central topic of conversation because it put Puerto Vallarta on the map. So, in order to meet our quota of Night of the Iguana references (there must be at least 12 in each tour), we stopped at Mismaloya.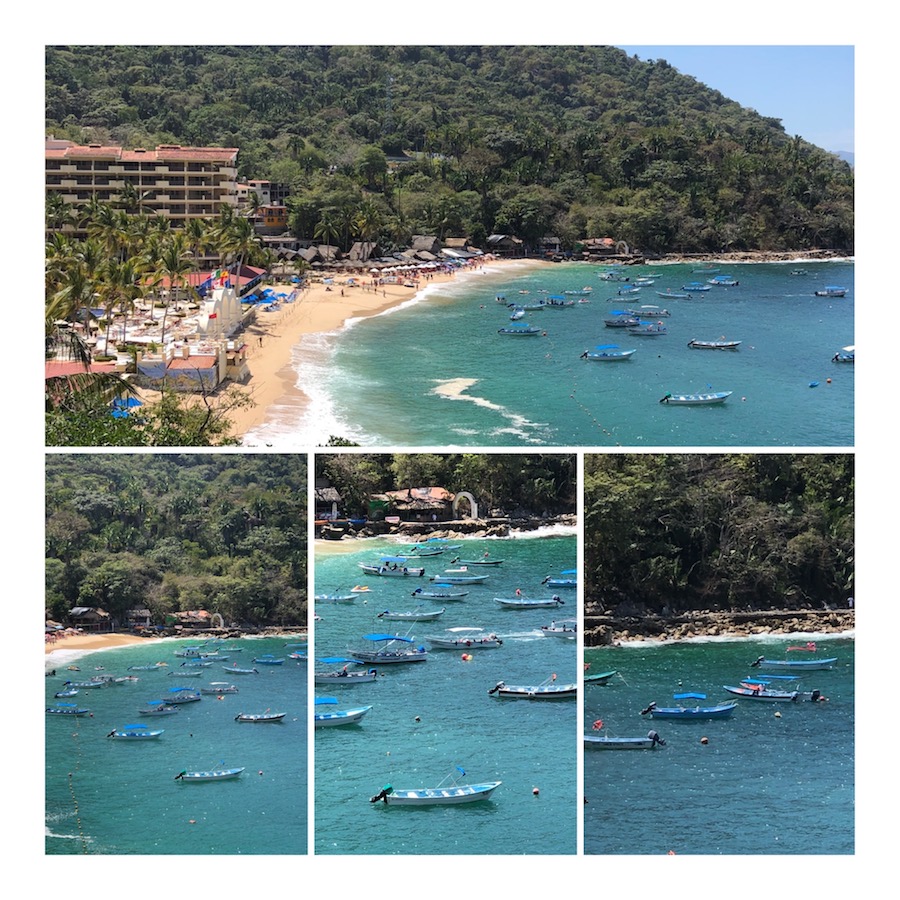 Joan opted not to wear any of the available tame iguanas, so I snapped a picture of a fellow Cruiser.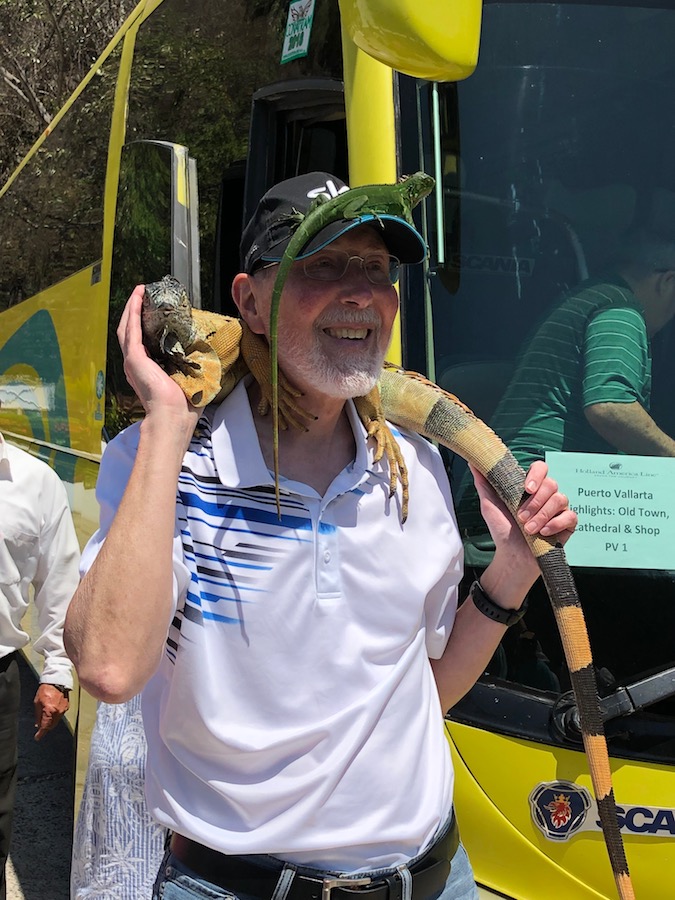 Our last stop was a restaurant (Oscars) overlooking a river running into the ocean. One watered down margarita each was free (we chose not to imbibe), but any food was extra. The Cruisers on our tour were not amused.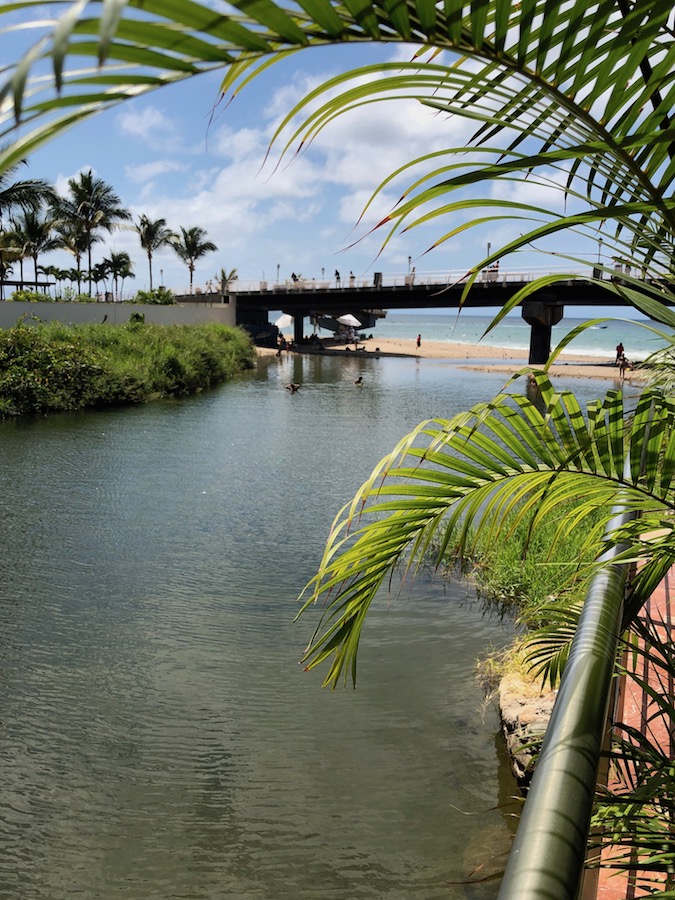 Our return to the ship was met with a few creepy characters, cold towels, and, yes, Purell.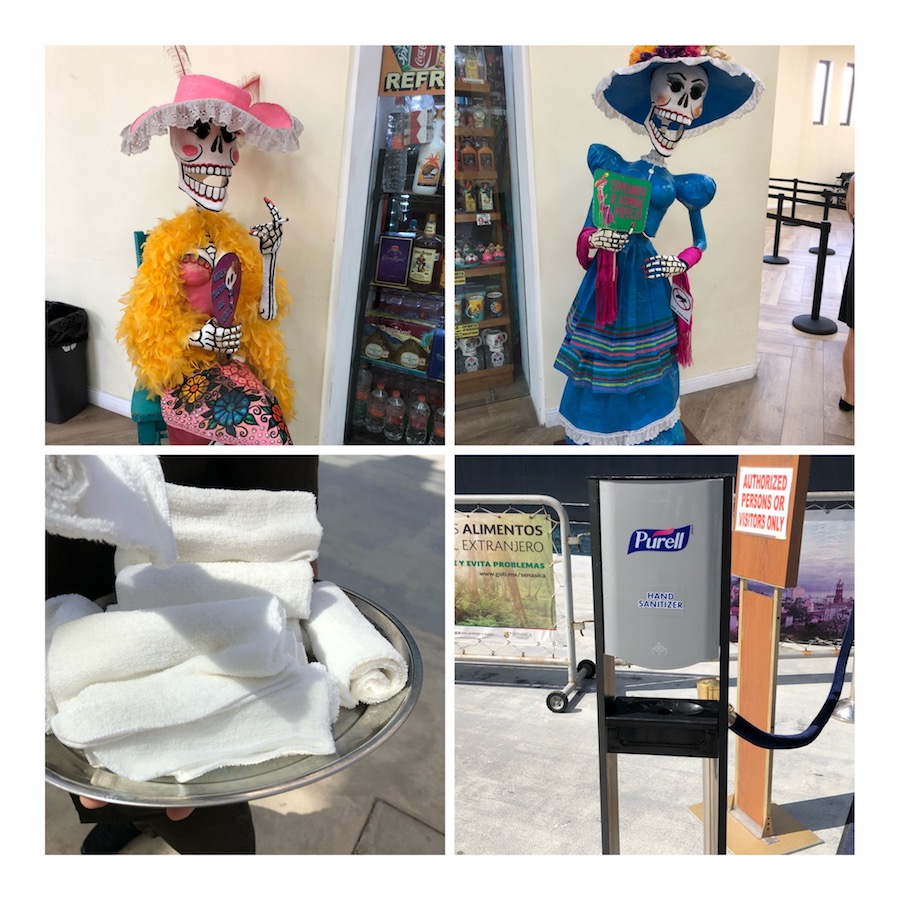 We were back on the ship a good four hours before it was due to leave. We had a bit of lunch, watched the comings and goings of the harbor, and had a little snooze in the sun.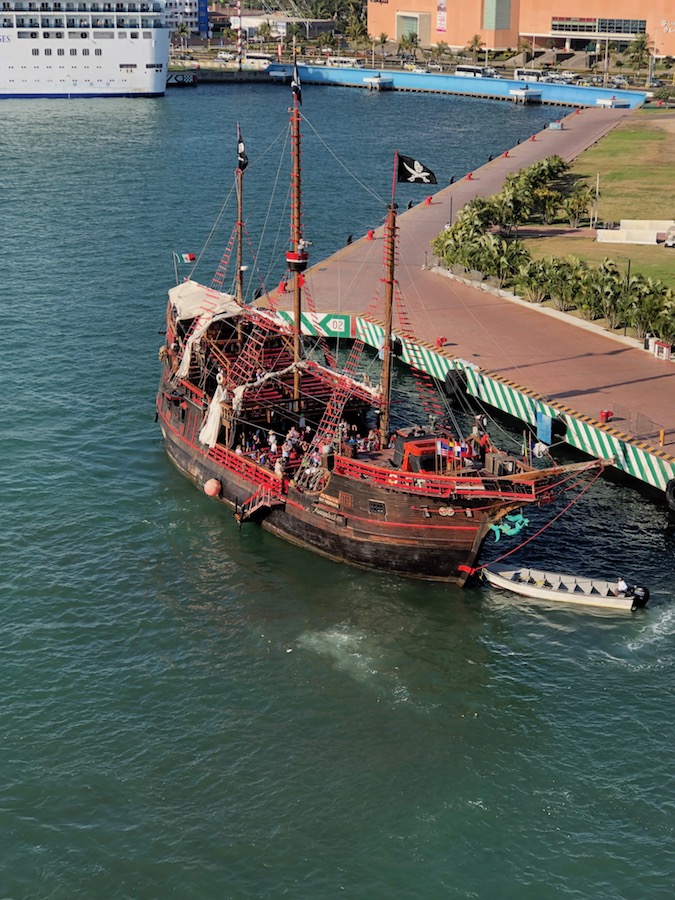 Around 5 p.m., the Coral Princess departed. We will not see her again as her final destination is Los Angeles.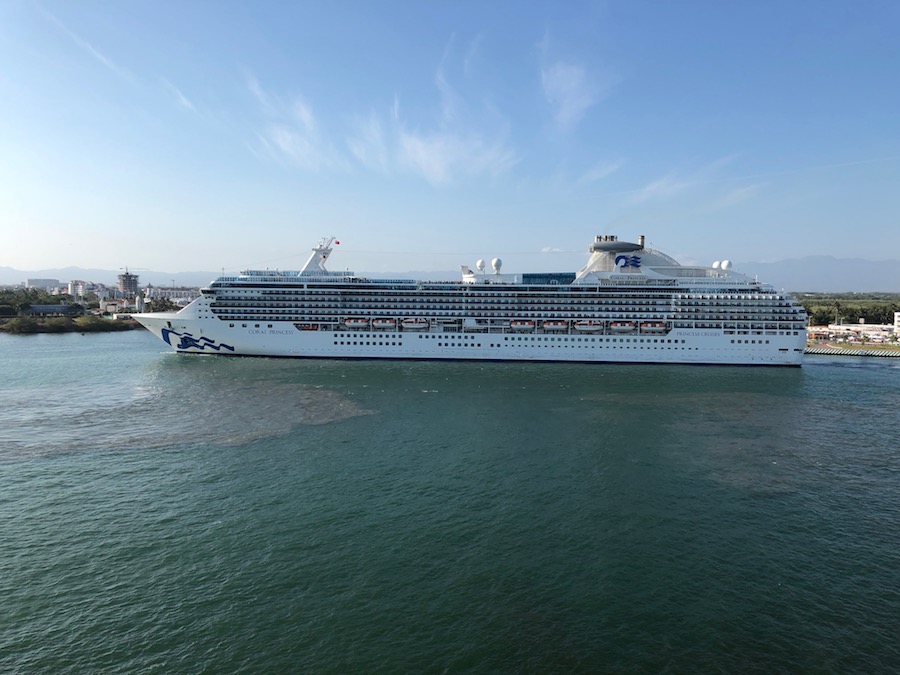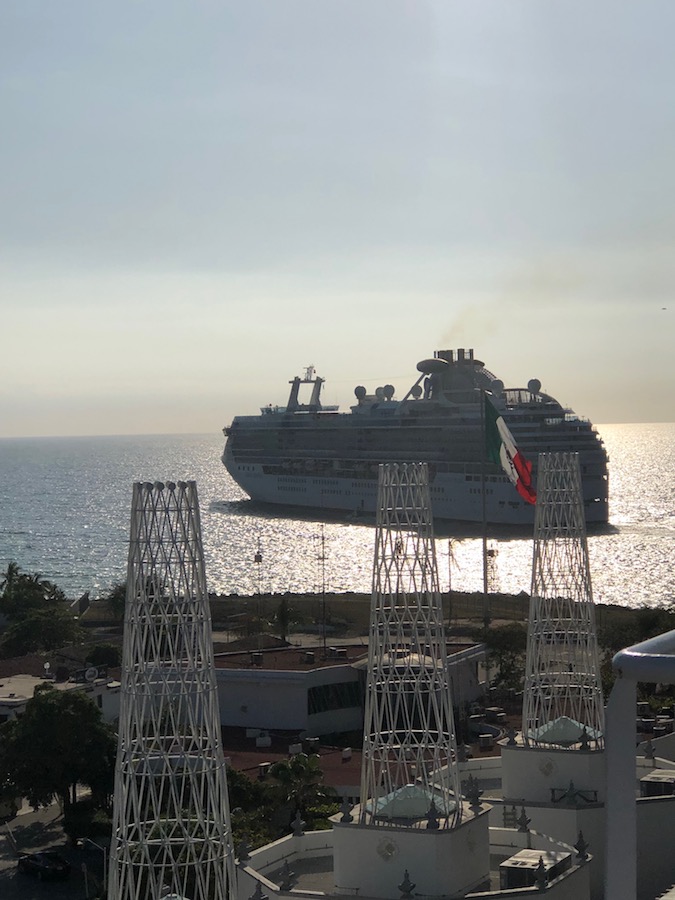 Just prior to dinner (the meals never stop), a mariachi band entertained us. There were performers wearing colorful Mexican folkloric attire. I'd like to say they were dancers, but all they did was walk around the deck and pose for pictures.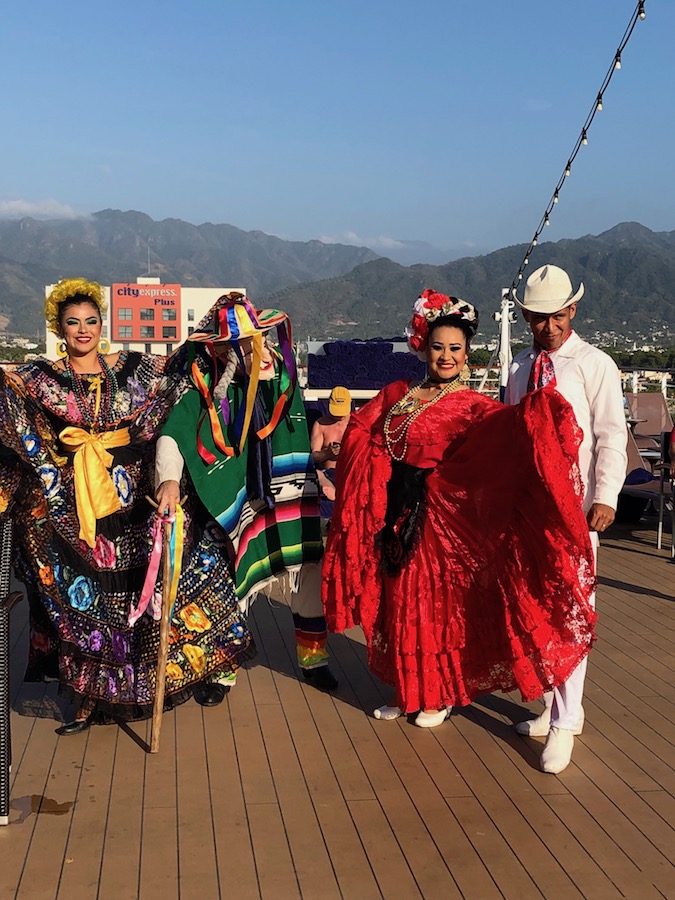 This guy didn't seem impressed …