October 13, 2017
The last time I was in Brugge/Bruges, it was winter, there was snow on the ground, and very few tourists. Steven and I walked the cobblestone streets in solitude. Brugge took a little piece of my heart. I've yearned to return since.
Our little group drove 45 minutes through the countryside to Brugge. Parking is difficult in the narrow one-way streets of most Belgian towns and cities. Brugge is no different, but we finally found a spot on a small side street.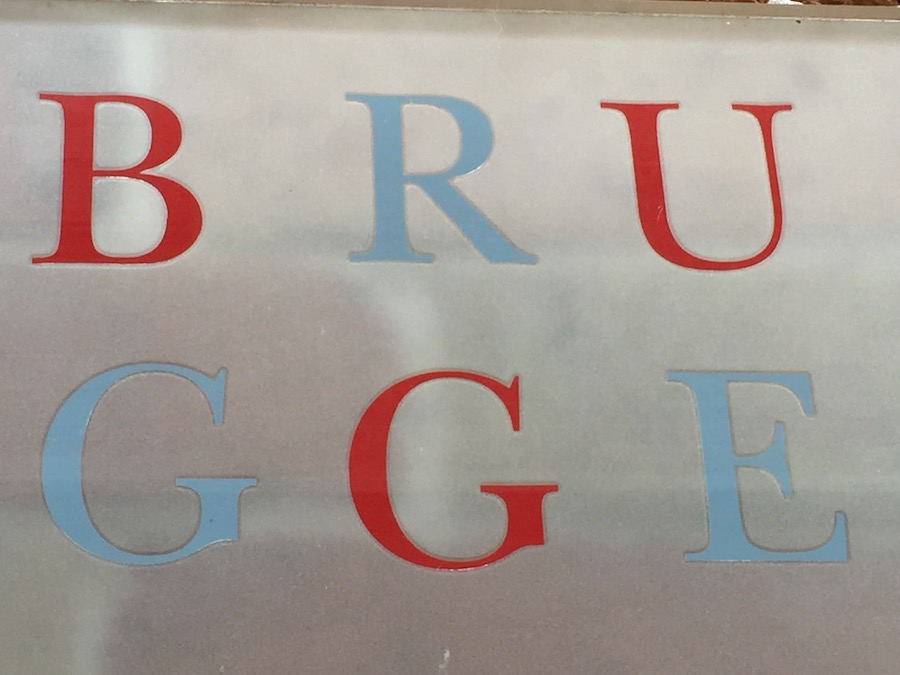 While walking towards the grand square, we came across a lovely Italian restaurant, Verdi. We stopped for a lunch of seafood pasta and Caprese salad; of course, there was wine.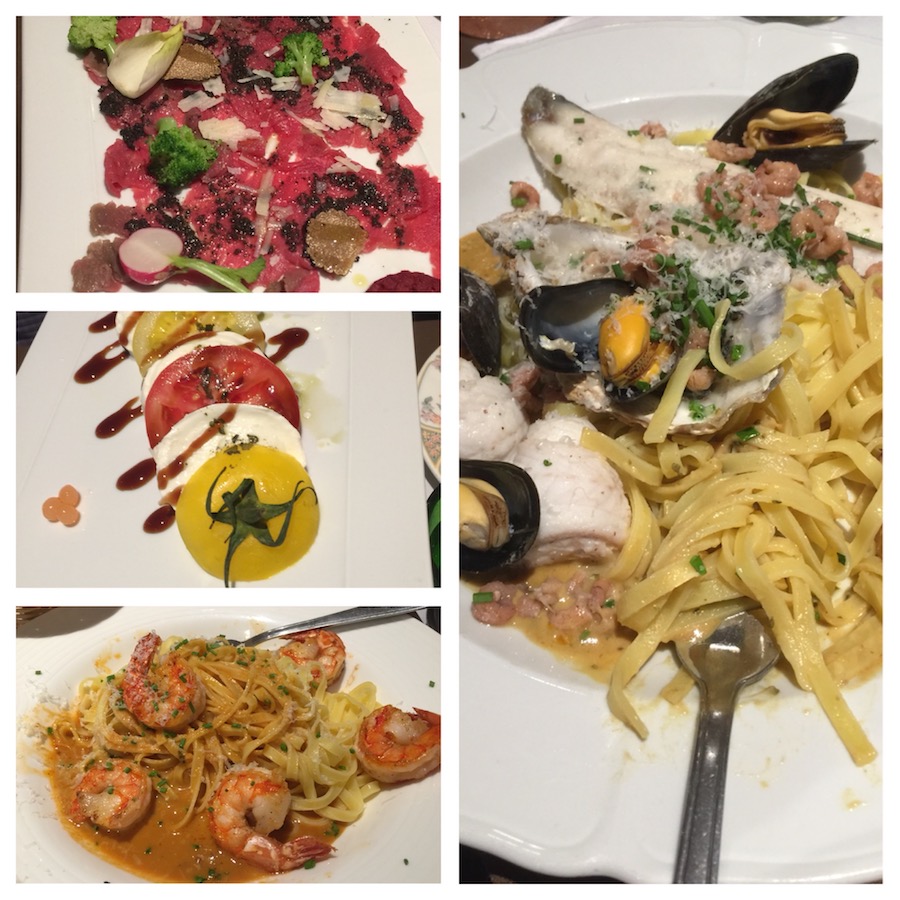 On my previous visit to Brugge, Steven and I came across a wonderful chocolatier from a recommendation in one of Rick Steves' books. Even though I'm not a huge chocolate lover, I adore Madam Dumon's chocolate covered caramels. Dumon Chocolate hand makes their fabulous confections; their chocolate is smooth, and their caramels are creamy goodness. I heard Madam Dumon no longer came to the store as much. I was pleasantly surprised when I saw her packaging people's purchases. Her daughter took over Madam Dumon's stern look and bark not to touch the chocolate (here's looking at you, Rod). Madam Dumon, however, was all smiles and pleasantries. She was delighted when I spoke of our last trip to the store several years ago, and my desire to taste her chocolate caramels again. Everyone walked away with a bag of goodies. I promised to return soon.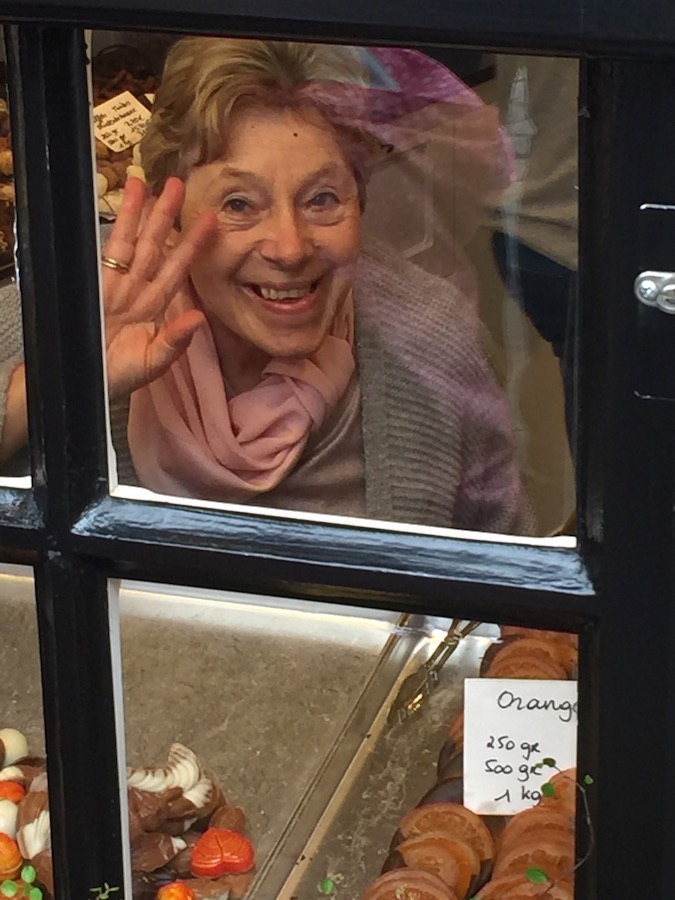 Spared destruction in both World Wars, Brugge is a city of small discoveries. There are "must-see" spots such as the grand square and the Basilica of the Holy Blood. Brugge, however, is a city of canals, side streets, parks, and hidden squares to discover in your own time. The beauty of the town is wandering around with no set plan marveling at the architecture, the sereneness (despite the crowds of tourists and locals out on a sunny day), and the people watching. I think this is a city where I could spend a great deal of time and, potentially, live. It still has that little piece of my heart, and won't give it back.
We visited the Basilica of the Holy Blood. It was amazing to see the vial of Christ's blood, which is usually only brought out for special occasions and holy days. It sat upon a podium beside a priest giving blessings to those who made a small donation (no photos allowed of the vial). Soothing choral music echoed through the church We spent some time marveling at the beauty of the church's interior, and engaging in a little people watching.
We saw a little more of Brugge's architecture because we got lost in the side streets trying to find the car. It meant more time in Brugge and more steps.
Back at the house, our host treated us to an impromptu piano recital before heading to Restaurant Renard. The restaurant is located in what looks like an old country house, thatched roof and all, but opens up into a warm, comfortable hunting lodge interior.
Before dinner, we lounged in low slung chairs in front of a roaring fireplace. Our host sang the praises of Renard's Dover sole, saying it was the best he'd ever had. Unfortunately, our waiter advised they had just run out. We were able to find plenty to satisfy our palates – an amuse bouche of beetroot soup with duck; appetizers of eel terrine and beef carpaccio; entrees of partridge, eel, pigeon, and Angus beef; and, not to be left out, desserts of chocolate mousse and Dom Blanche. The tour continues.