October 11, 2017
Our time at the Amstel Intercontinental was coming to an end, as lovely as it had been.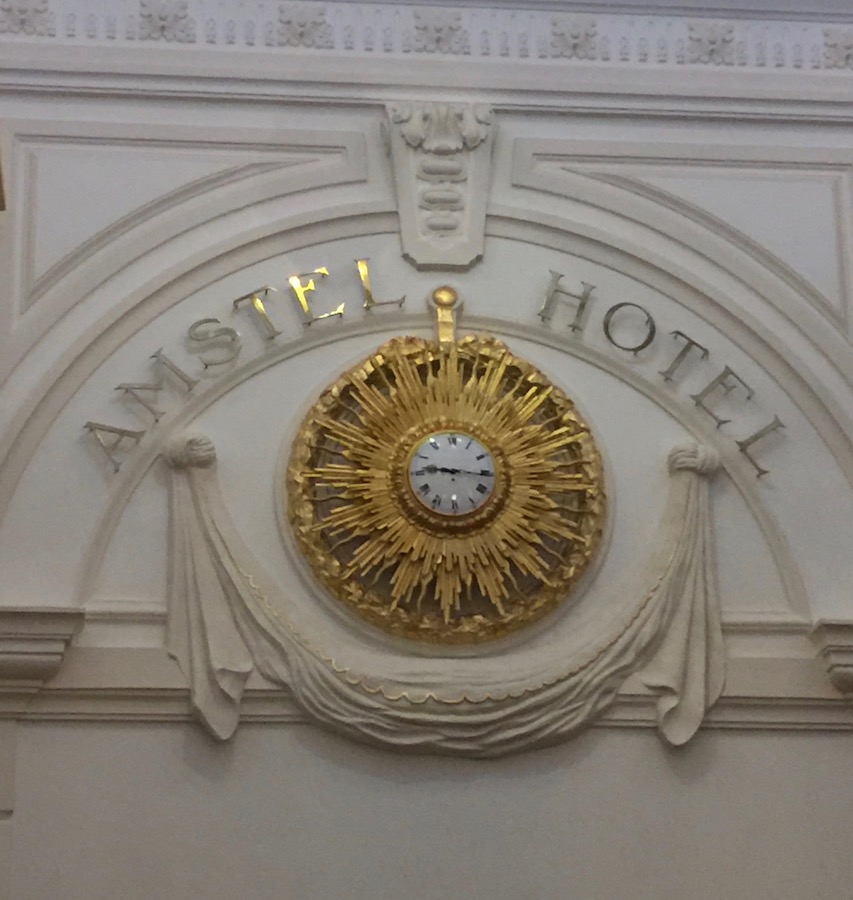 We took a last walk down to Patisserie Kuyt to pick up croissants and pastries for breakfast before we finished packing.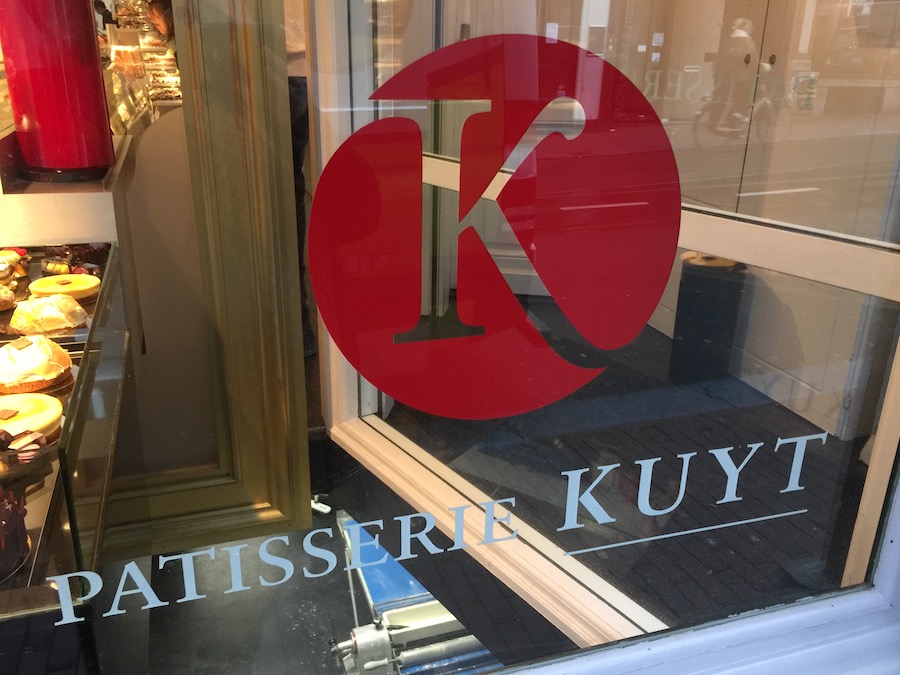 Our Thalys train from the Central Station was leaving at 12:17 p.m., but we left a bit early because large train stations can be confusing. We couldn't find mention of our scheduled train to Antwerp on the departure board. So, we went to the 1st class lounge for a soda, and had the receptionist look up from which track our train would leave. We finally found the train, the correct carriage, and our comfortable seats. (First class costs a bit more, but it was much more comfortable and comes with a meal.) we were off.
We were ready to quickly get off the train in Antwerp because we knew we only had a seven-minute connection.
We already knew to go up the escalator and look for track four, so we were able to navigate to the correct place to board the local train. It left one minute after we boarded. Tight connections are the norm. An hour later, we arrived in Ghent.
For the next week, we are staying with friends of Rod's at their manor house in Destelbergen. It's a lovely home – warm, inviting, and envelopes you lovingly.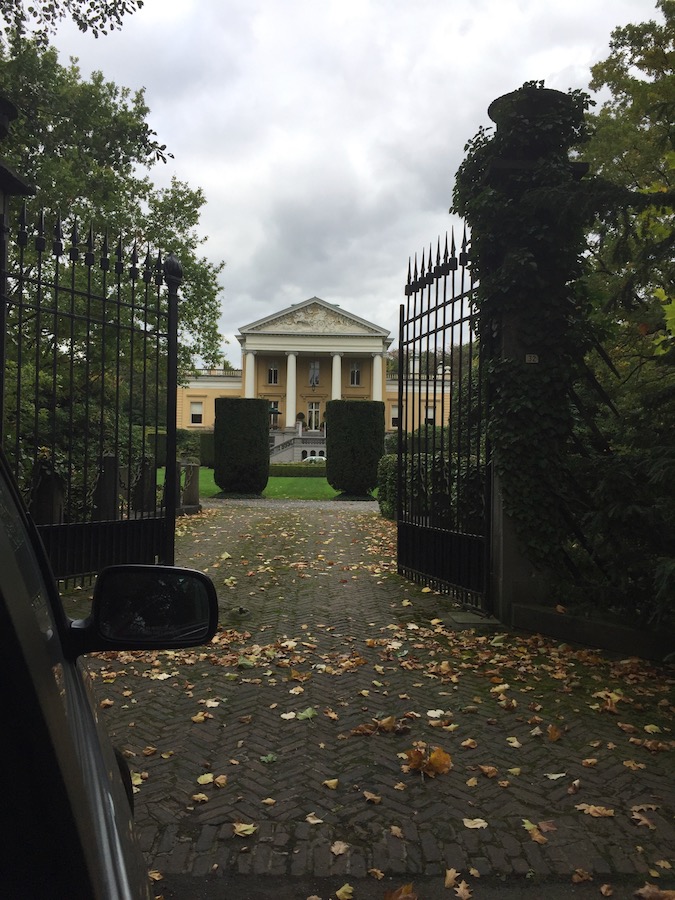 After unpacking and a bit of a visit among friends, our hosts treated us to dinner at a local restaurant, Cor Boo (the raven). We had a lovely dinner of partridge, beef, and fish. One person had a flaming pancake dessert, but Rod chose the Dom Blanche ~ basically a fancy hot fudge sundae. (We would compare this dessert to Dom Blanches at other restaurants in the coming days.)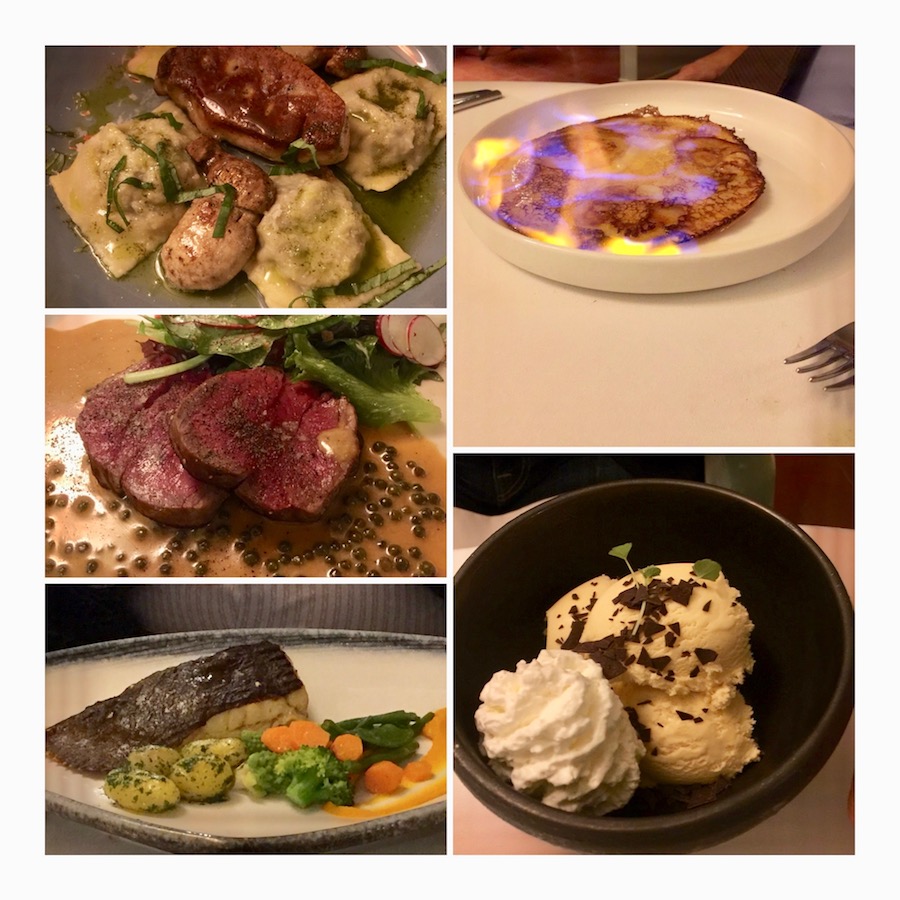 Night fell and we were exhausted; sleep came easily in our new home away from home.