October 28, 2018
Although the Winter Solstice isn't until December 22nd in the Northern Hemisphere, winter officially started in Finland at 4:00 a.m. this morning, when the clocks fell back one hour. Unfortunately, I didn't see the memo about the time change and was a bit confused when the sun rose earlier than usual this morning.
Since Sundays in Helsinki are even slower to start than Saturdays, I hadn't planned on getting up early – best laid plans and all that. It was a good excuse to get a workout in before continuing the quest for carbs in the form of Korvapuusti.
This morning's contestant in the pulla battle was compliments of Café Esplanad, one of Helsinki's most popular and uber busy cafes. Bundled up, I headed toward City Center and the esplanade in search of cinnamon buns. Turns out, I'd walked by Café Esplanad unknowingly at least twice yesterday. The café is large, with several rooms, a terrace and outdoor seating when it's not freezing (the blankets they provide just wouldn't cut it right now). When I arrived, the line of locals was out the door (good sign) getting their caffeine and carb fixes. There were even one or two health-conscious people who opted to include protein in their breakfast fare. I wasn't one of those people…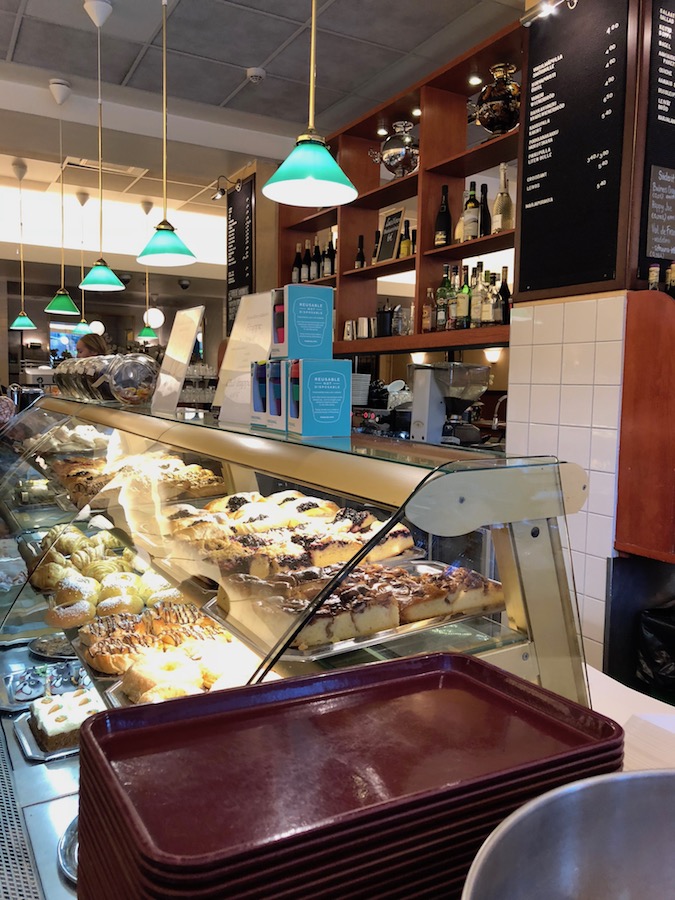 To keep the comparison fair, I again ordered a pot of white tea and a Korvapuusti out of one of the two giant baskets of goodies waiting to be gobbled up.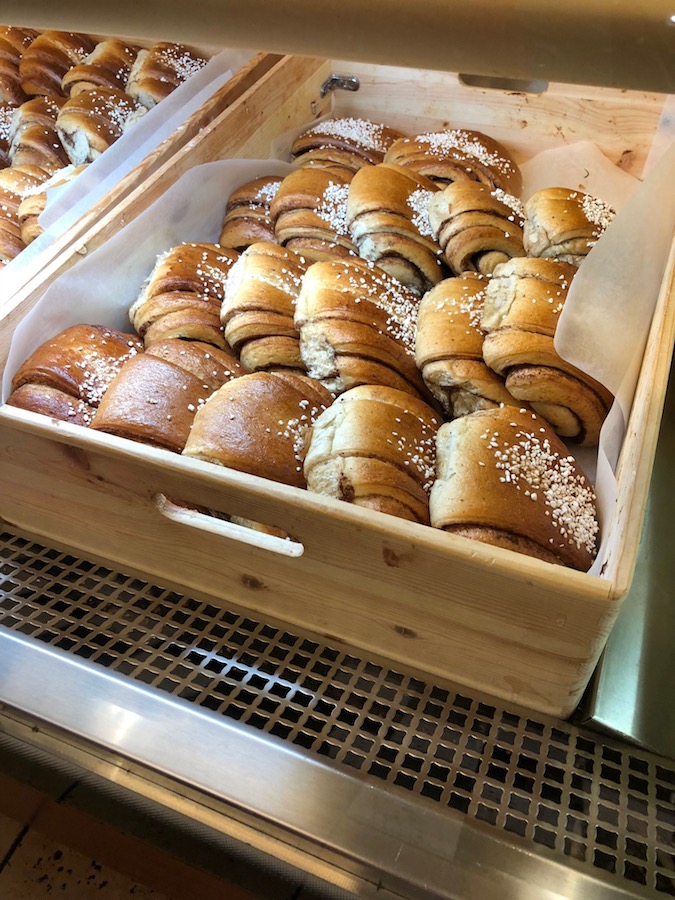 The duo set me back 10 euros (not exactly a budget town). I found a small table off to the side of the main room with a good sight line for people watching, poured myself a cup of tea and cut into the large, beautiful compilation of dough, cinnamon, butter and sugar – pearl sugar, none of that granulated stuff.
Hmm, crunchy on the outside, soft on the inside, sticky but not gooey, and loads of cinnamon. I think Round 2 goes to Café Esplanad, although their pulla was a little less sweet than Ekberg's (a good or bad thing depending on your outlook). The Quest continues.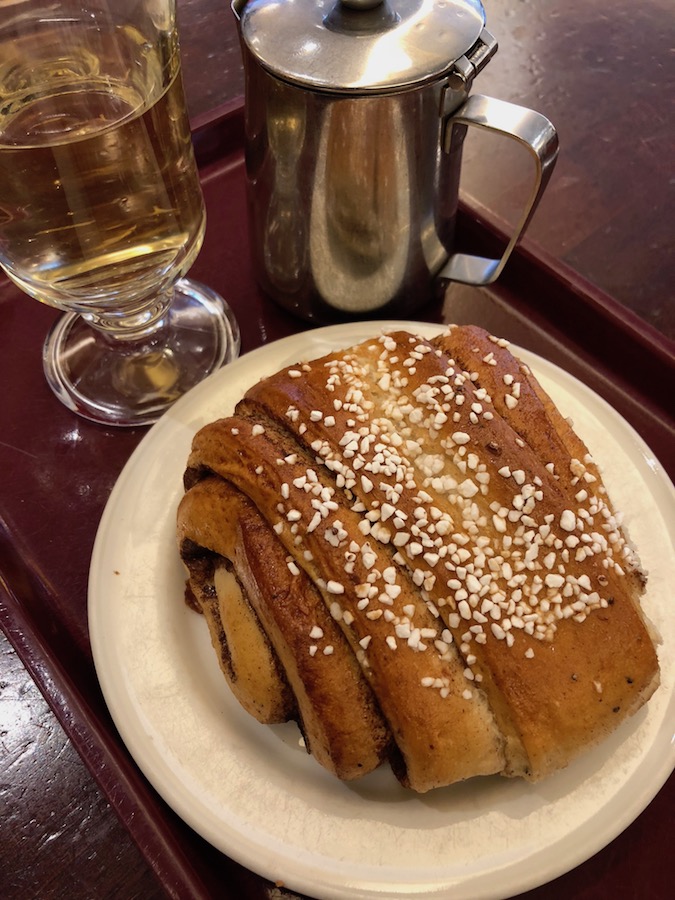 I was headed to the famous Rock Church but got my directions a little mixed up. Serendipitously, my misdirection landed me meters away from another sight on my list – the Kamppi Chapel. If you are ever in Helsinki, this is a must see/do.
While short prayers are sometimes offered in the chapel, this is not a place for services, sermons, choirs, or even talking. There are no baptisms, weddings, funeral, or any other type of event held within the walls of this Chapel (except for an odd concert here and there). The Kamppi Chapel is simply a place "for appreciating peace and quiet in the center of Helsinki." It is a place of reflection, contemplation and serenity.
It is also a safe space if you are in "need of help any day of the year, regardless of where you are from." Employees of the Lutheran congregation of Helsinki and the City's Department of Social Services and Health Care are on hand for anonymous conversations and support. How cool is that – a city dedicated to helping their own and anyone else who crosses their path. Oh, by the way, admission is free.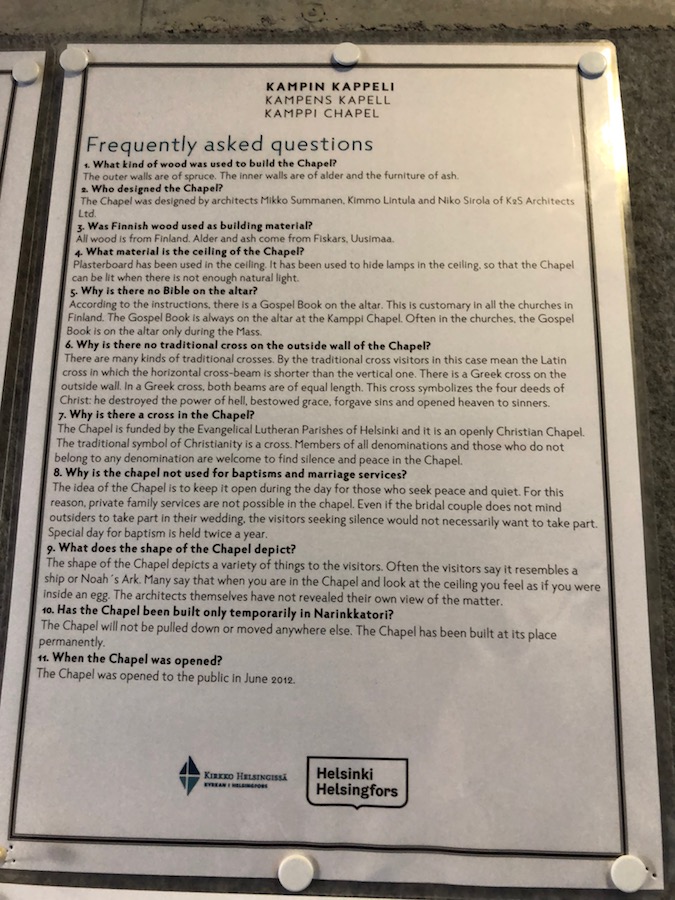 Opened to the public in 2012, this 11.5 meter tall oval shaped building made of three different Finnish woods (spruce, alder and ash) resembles the shape of a ship, Noah's Ark or a giant egg, depending on your vantage point. Naturally lit by windows flanking the top edge of the building, the inner walls have a solemn glow adding to the serenity felt by those who take the time to stop and sit in silence. No cell phones, cameras, or other electronic devices are allowed, giving a short, but welcome, respite from the age of technology.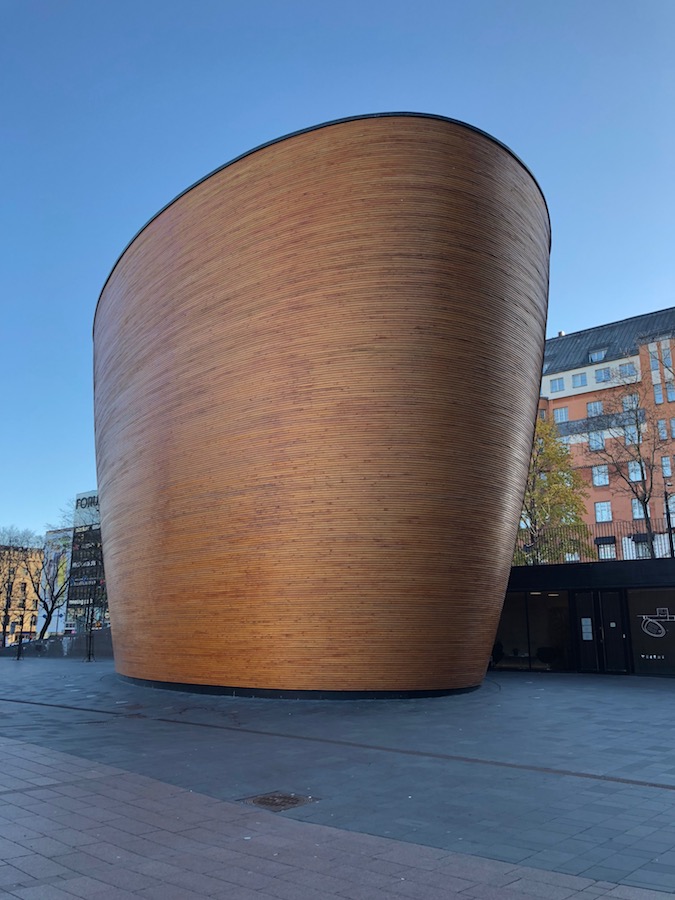 At one point, I was the only one in the chapel – the silence was deafening (the building is soundproofed), but they were moments of glorious calm and quiet. It provided an opportunity to count my blessings for the ability to travel and seek out these exquisite memories and awe-inspiring places. I am truly thankful.
So, where do you go after such a momentous time? Why, another church, of course.
Once back out in the chill, I got my bearings and headed off in the correct direction through rows of apartment buildings reminiscent of Paris architecture. Did I mention that I really like this city.
Anyway, up a hill and past a couple of Christmas, Santa and Tarttu (elf) shops (not actually run by elves, a church rose out of a pile of rocks with a copper dome hovering above. Thus the nickname the Rock Church.
The actual name is the Temppeliaukio Church. Here too, the interior was bathed in natural light from windows wedged in between the rock walls and the copper dome. The acoustics were phenomenal.
Although there's a large pipe organ along one side of the wall, there was no one playing and no concert taking place (there often is); however, the lilting piped-in music was pretty good and showed off the awesome sound quality. Another magical moment – except for the various tourists bent on capturing the "perfect" selfie spoiling it for others. Seriously folks, use your indoor voices!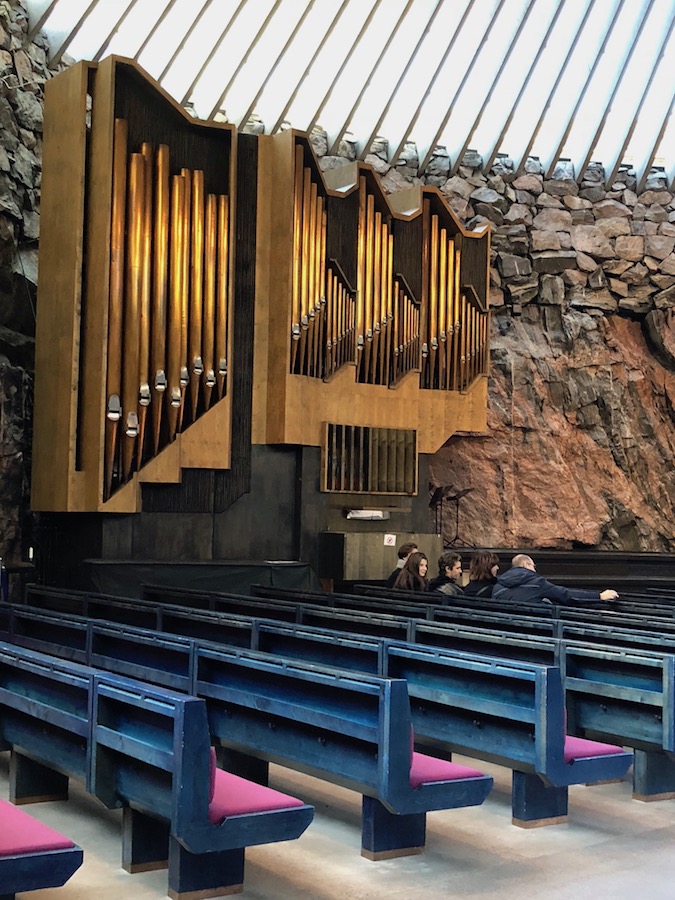 (Here's a Tarttu to brighten your day.)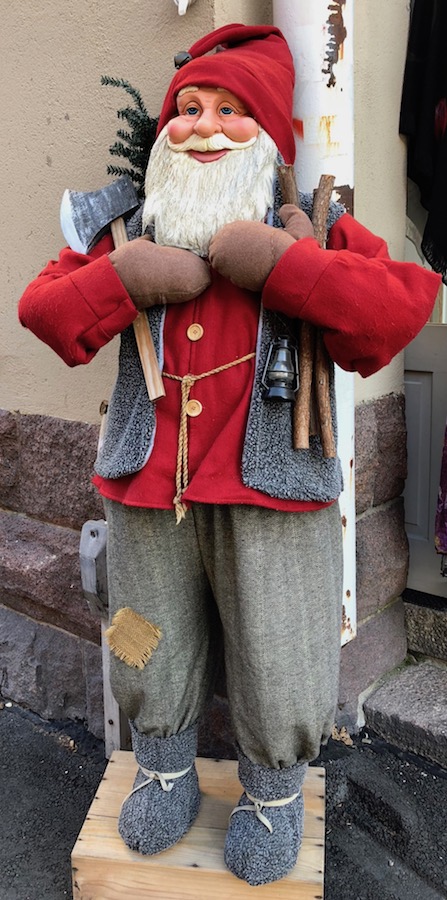 After so much reflection, I decided to take in a little history at the National Museum of Finland. I can honestly say, this is one of the better historical museums I've visited in my travels.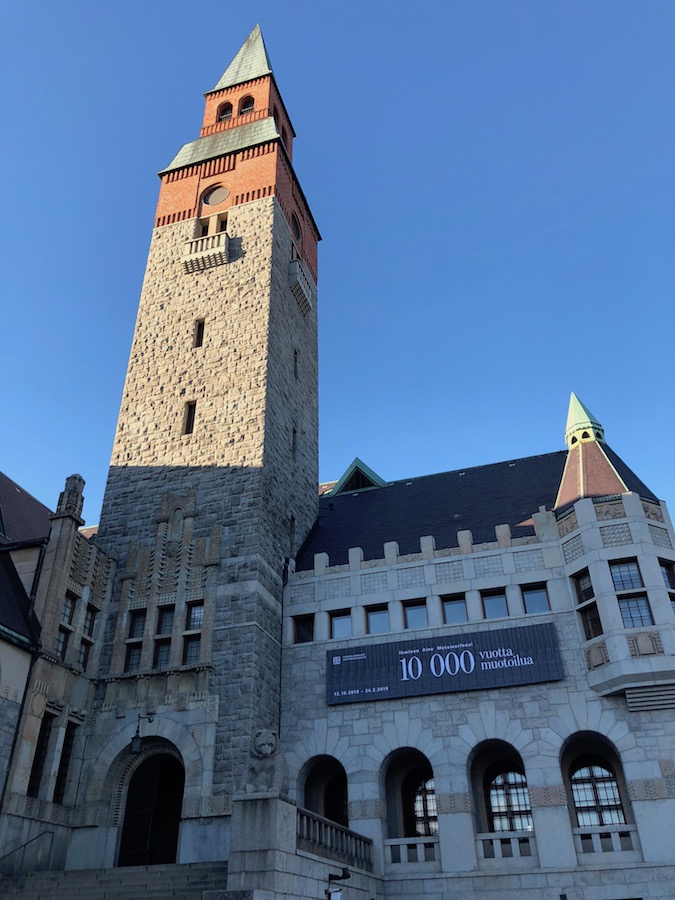 The museum follows Finland's progression from 18,000 years ago, when it was under kilometers of ice, to present day using multi-media and interactive displays, artifacts, art, and antiquities. There were impressive collections of altarpieces and wooden sculptures from the 15th, 16th and 17th centuries, tools honed by prehistoric man, weapons used in any number of wars, and contemporary furniture designed with Nordic simplicity and sensibilities.
I came away with a better understanding of the Finnish people and what they've been through. For example, I wasn't aware that Finland was struck so hard by the banking collapses of the early 1990s – so much so, that bread lines were a thing up through 2010. Who knew? Not me. I feel better informed.
My afternoon was ticking away and I wanted to make one more museum stop before calling it a day, but I hadn't eaten since breakfast, so I popped into a food hall (K7 Eatery) for a few pintxos (Spanish snacks) and a bottle of water – ah, memories of our trip to Spain for my hubby Steven's 50th birthday.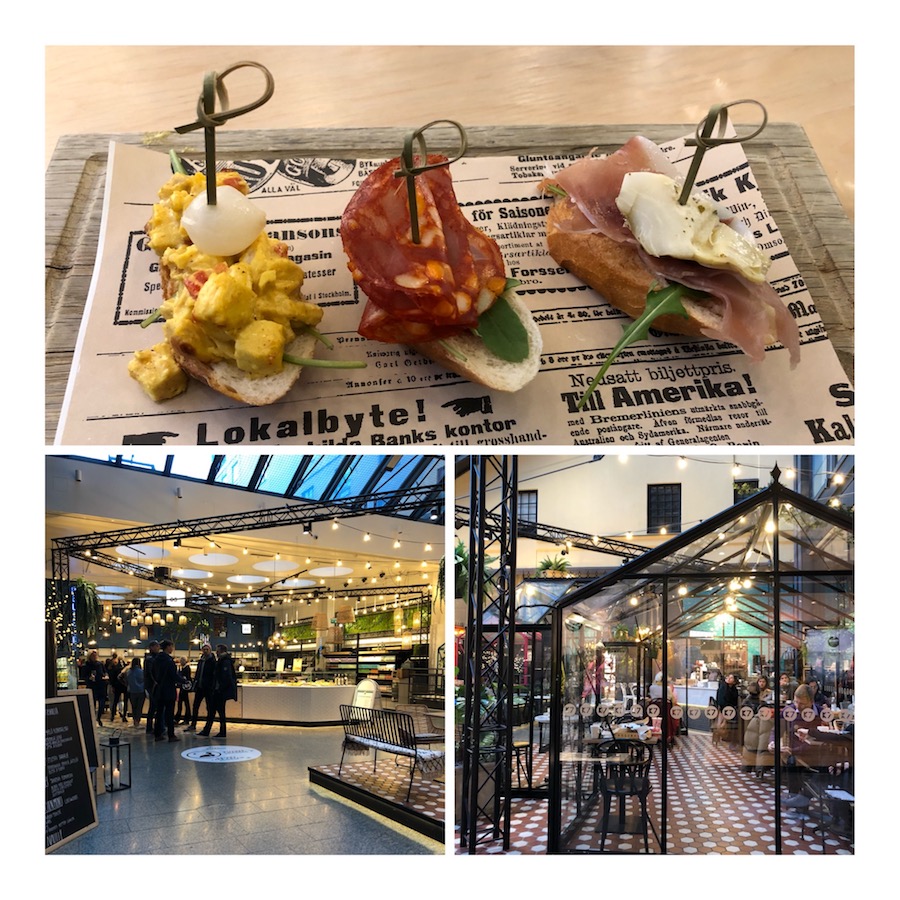 Back out in the cold once again, my last stop was the Ateneum, one of three art museums forming the Finnish National Gallery. Unfortunately, I missed the Barbie retrospective, but the current exhibitions of Finnish art from the 20th century, stories of Finnish art (1809 onward), and Not Vital (not a statement of condition, it's actually the name of a Swiss artist) kept my rapt attention. I do love art – well, not so much the modern stuff, but pretty much everything else. Most of the artists were Nordic, but the museum has several Van Goghs and Gauguins, a Cezanne, a number of Alfred Finch's, a Degas sculpture, and even a Roy Lichtenstein lithograph.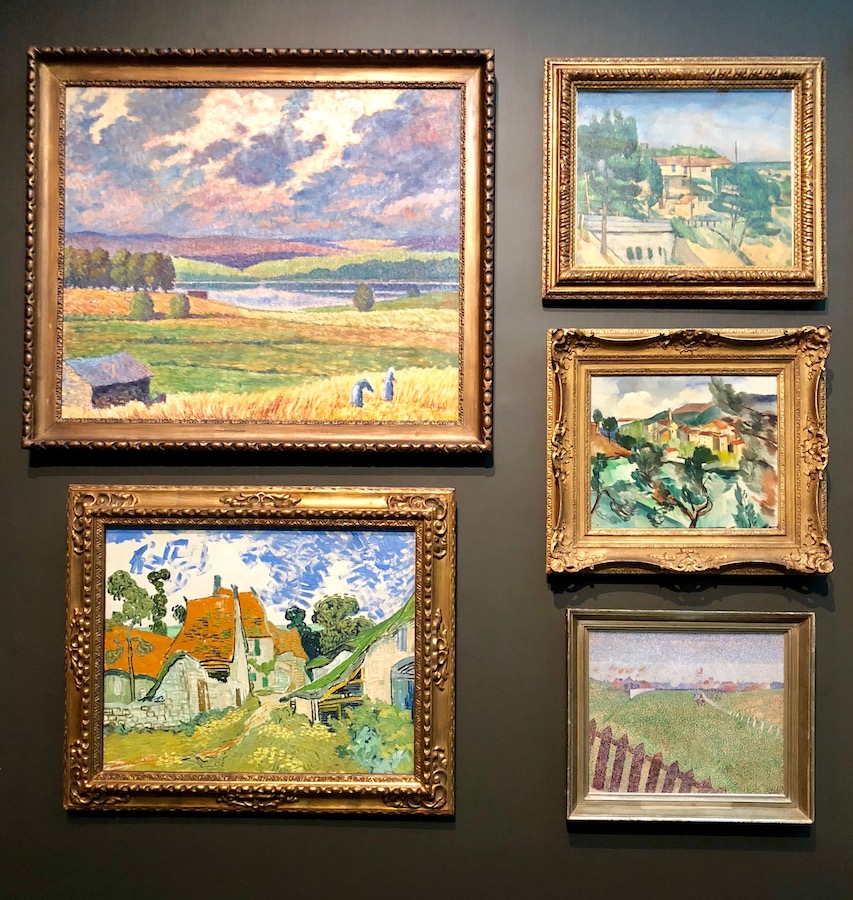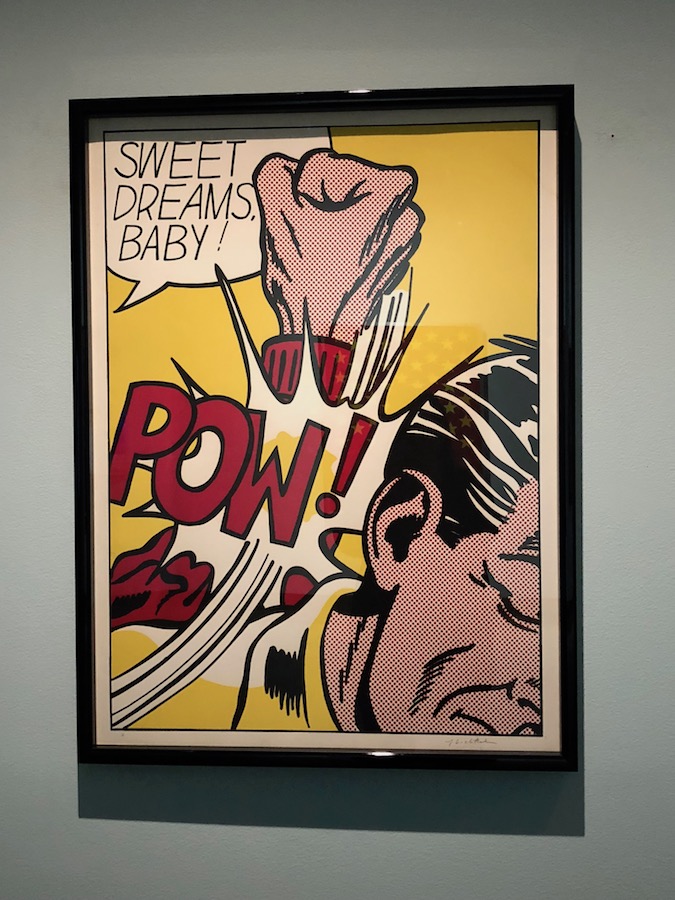 I now have a greater appreciation for several Finnish artists and will be on the look out for their work, such as Enckell, Edelfelt, Saarinen and Rantanen.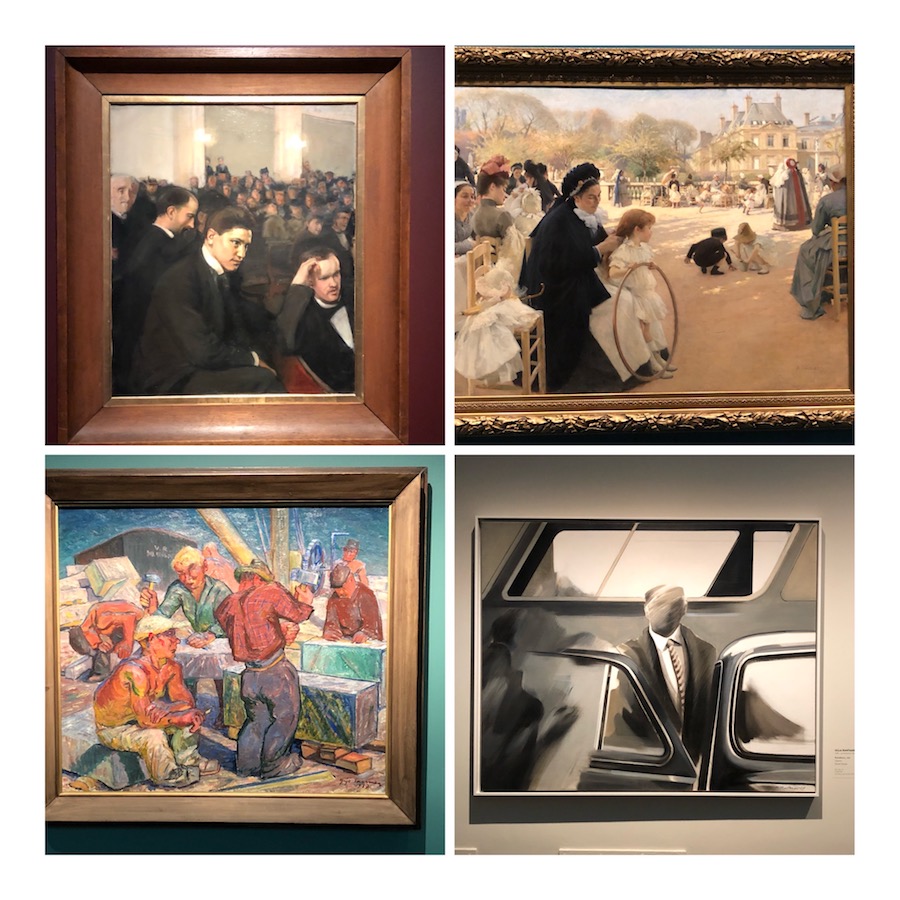 And then there is always the work of Edward Munch, who I've always loved (except for some of his nude stuff).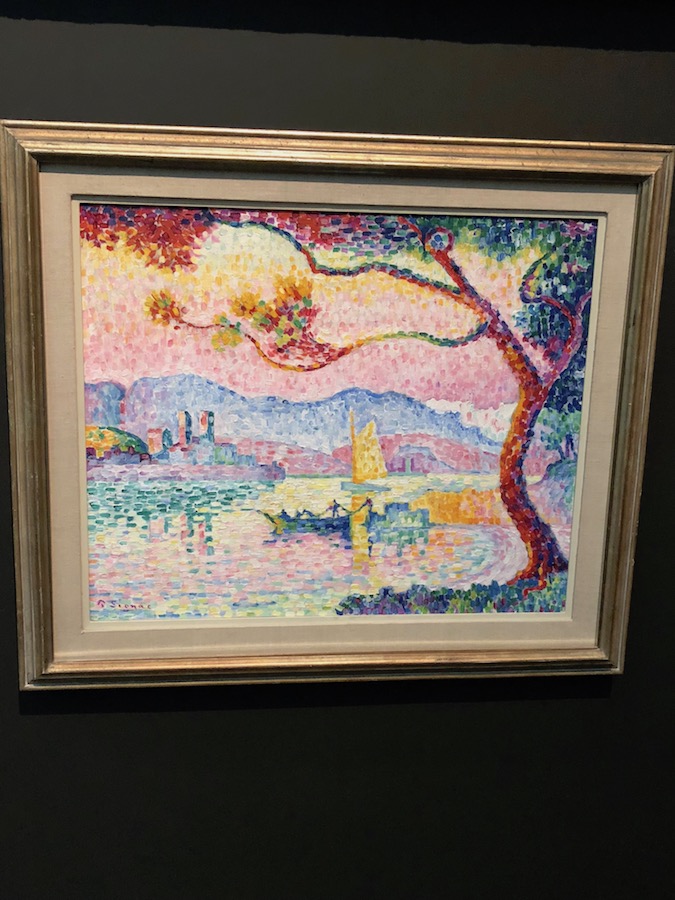 It was a full day that was topped off with a botched search for a chocolate shop (wrong address – similar sounding streets starting with K followed by several vowels, a trip through a novelty shop (Halloween goo or a wooden hand anyone?),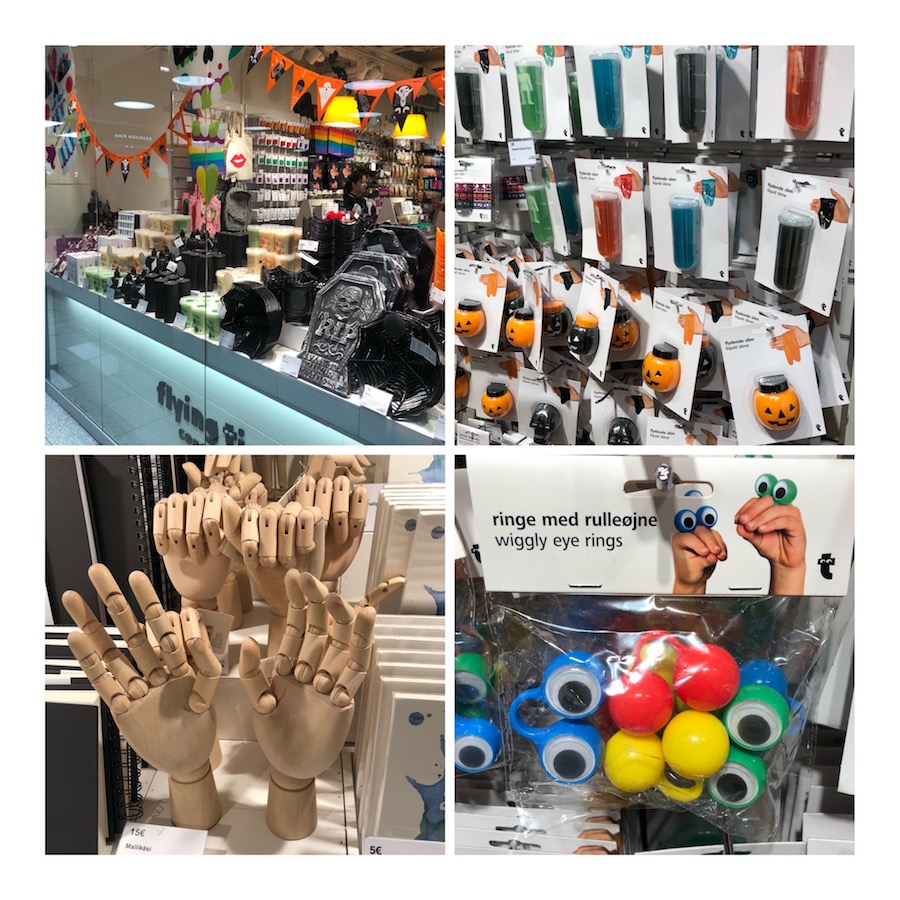 a Finnish dinner of … you guessed it, Salmon soup,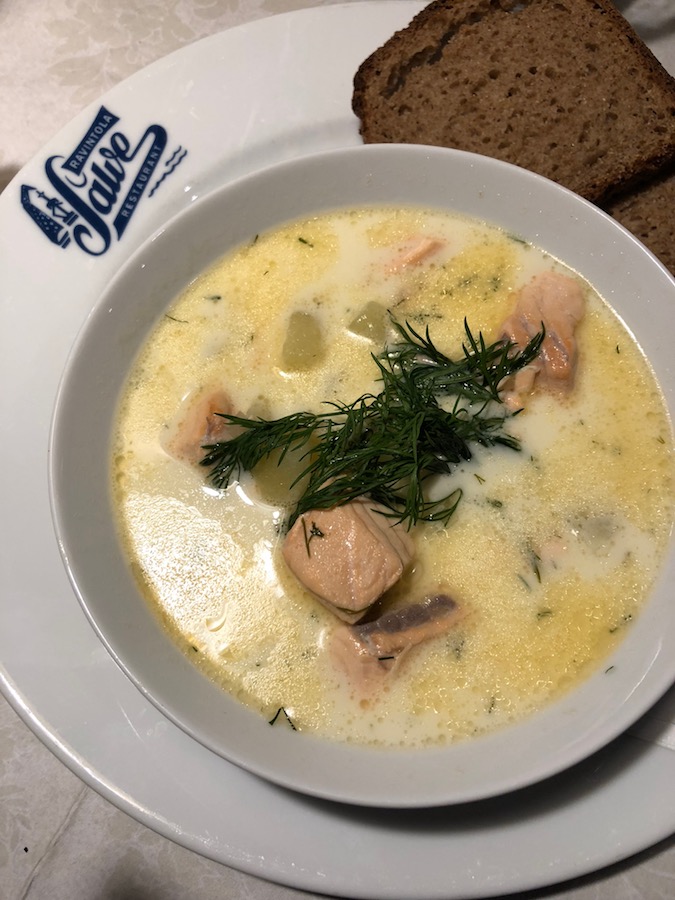 and a Finnish steam/sauna back at the hotel. A very full day indeed.