October 28, 2017
Sindy left this morning.  🙁  This makes me sad because she has been such a wonderful travel companion. I am happy though that she was able to take time out to come experience Paris with me.  Hopefully, this will be the first of many future trips.
I moved to the W Paris Opera hotel for the week thanks to SPG points.  I'm usually not much of a W Hotel person because the hotels are usually too modern and target a much hipper clientele than me.  However, the points per night were favorable and the location is close to a good metro stop.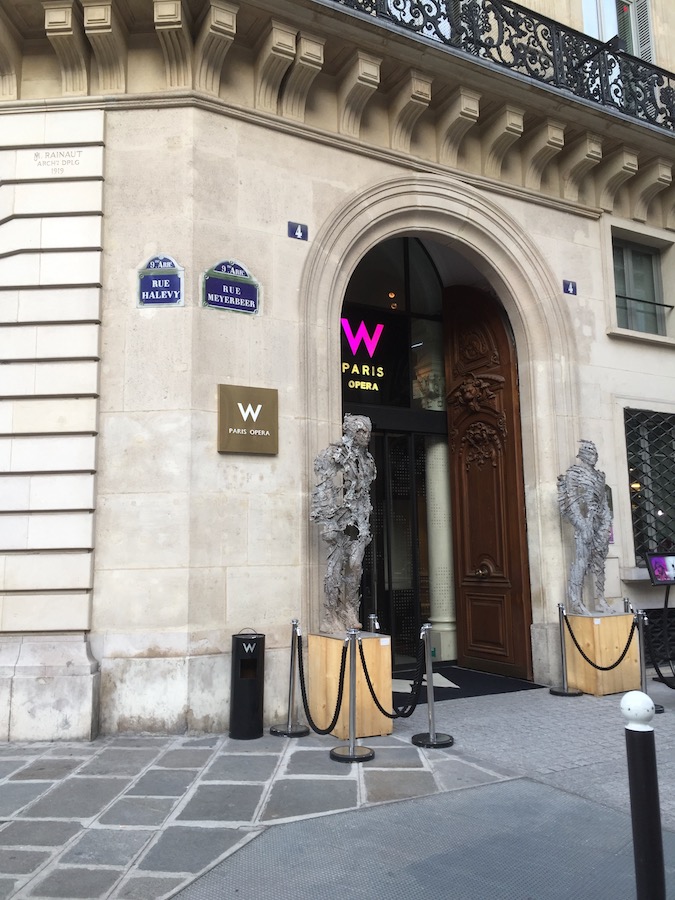 Checking in, I confirmed that I am not their target market – the art is ultra modern and makes no sense, the lights are neon and too shiny, and the music was too techno and loud… and that was just in the lobby.  Luckily, my room was pretty spacious by Paris standards, not too ultra modern or minimalist, and is relatively comfortable.  When did I get so old?!
When traveling for more extended periods, it is imperative that you take a little time out for yourself to breathe and regenerate.  Today was all about chillaxing and catching up on stuff.  I did a little more sink laundry. The sink made this more difficult because it was ultra modern and didn't have a stopper to hold the water.  Who designs these things?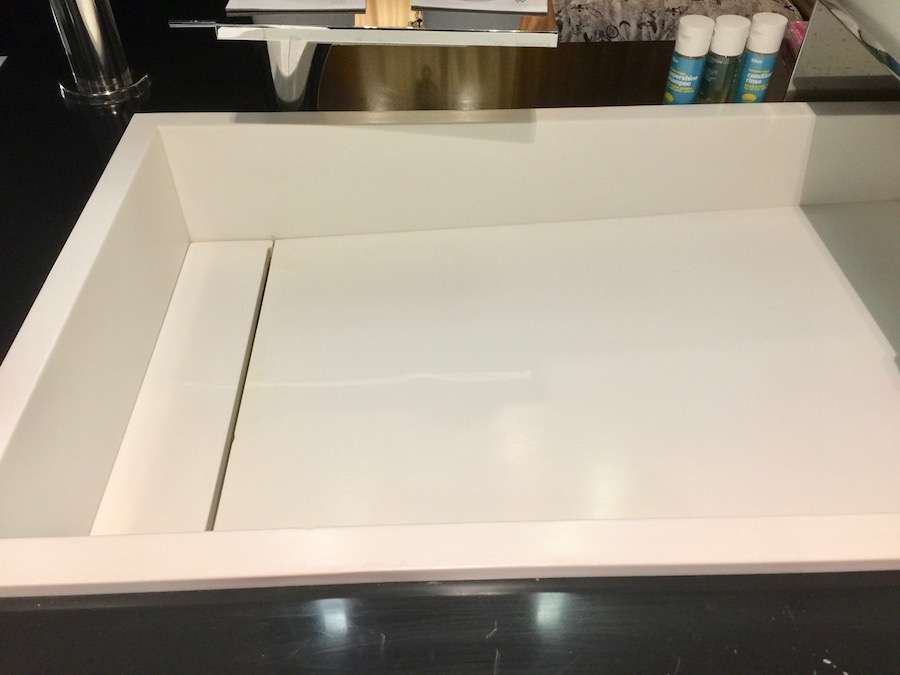 I took a little nap and then caught up on my writing.  I also discussed some of the day trips I wanted to take this week with the concierge. He expressed concern that I was going to "overdo" it because of the time it was going to take to get to and from the destinations. What was he trying to imply?  Again, when did I start looking like I can't spend hours on a bus or a train?
I noticed an Apple store next to the hotel when my Uber driver dropped me off earlier this afternoon. Since the USB charger for my iPhone decided to fizzle and die yesterday, I took a walk around the neighborhood to check it out, and then went to the Apple store.  Yikes, it was three stories of frenzied wall-to-wall people clambering for Apple products.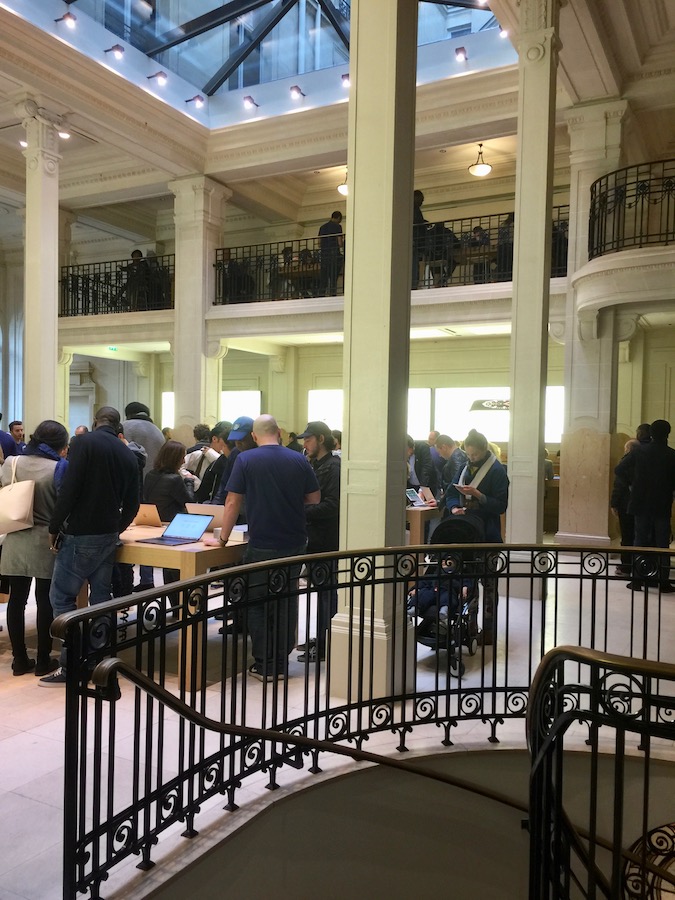 I caught someone's attention and asked if they spoke English (even with French classes, there was no way I was going to get my point across without English). I was directed to the basement when I told him I needed a new charger. 
Down to the depths of Appledom I went.  I found a cord and then tried to figure out who I could pay.  I stood around for about 10 minutes trying to catch someone's attention.  Finally, I sighed so loudly out of desperation that someone actually stopped, looked at me, and then said about 10 sentences to me in rapid-fire French, none of which I understood because all the words seemed to run together and he didn't take a single breath.  So, I looked at him, raised the cable box I had in my hand and simply said "Apple Pay?!"  He smiled at me and said "Ah, you use technology.  That's good."  I paid then exited the building as fast as I could.
I decided to end my day with dinner at the hotel restaurant (not what I usually do).  Although the service was less than friendly (the waiter wearing skinny jeans and loafers with no socks literally turned his nose up at me), the food was delicious.  I had lamb shoulder with some type of mushroom and zucchini risotto-like side.  The meat was so tender I didn't have to use a knife, and the accompanying dish was hearty, and a bit tangy from the balsamic reduction drizzled on top.  The bread was also tasty and came with two types of butter, both of which I tried and were tasty.  Why is the butter here so much better?!
Time falls back in Europe tonight, one week before it does in the US. I've already asked for a wake-up call to back up the two alarms on my phone. I have an early morning bus, so I don't want to mess up what little time I have to sleep tonight. Let's just hope this old girl can get her creaking bones out of bed and make it through the day.