October 24, 2017
King Louis IX purchased the Crown of Thorns in 1239 for a hefty sum and needed a place to put it. (You don't just put that kind of thing in a box on the top shelf of your closet.) So, the King had Sainte-Chapelle built between 1242 and 1248 to house the relics. Sainte-Chapelle is now part of the Palace of Justice, although back in the day, the Palais de la Cite was the residence of the royals from the 10th through 14th centuries. The Palace of Justice is just down the street and around the corner from Notre Dame, which now houses the relics.
If you've been to Paris and haven't been to Sainte-Chapelle, I suggest you stop what you are doing, get on a plane, and visit.
We purchased tickets online last night (which we suggest you do), so we walked right in and through security. We purchased the audio guide when we got inside (also a recommendation). The upper chapel is spectacular and hard to describe. The fifteen stained glass windows rising up to the ceiling contain 1,113 scenes describing stories from Genesis through the resurrection. Our breath was taken away as we stood in the middle of the sanctuary gaping at such beauty. Words can barely express what we experienced.
By the time we got to Notre Dame, there was a line of people to get in. Everyone was very orderly, and the line moved quickly. There were no sightings of the Hunchback or Esmeralda though.
I'd never been inside Notre Dame, so I didn't know what to expect. The interior is a bit austere, with no spectacular stained glass, but it had a simple beauty all its own. We didn't walk up the tower to the look out point as it was busy. More importantly, we didn't want to walk up the 400(ish) steps to get there.
In search of a quick snack, we headed over to the cafe next to Shakespeare & Company, the famous bookstore. The store is a maze of small rooms housing thousands of different titles of literature – I think it might take hours to track someone down if lost. If you're a little bit claustrophobic, you might want to sit this one out.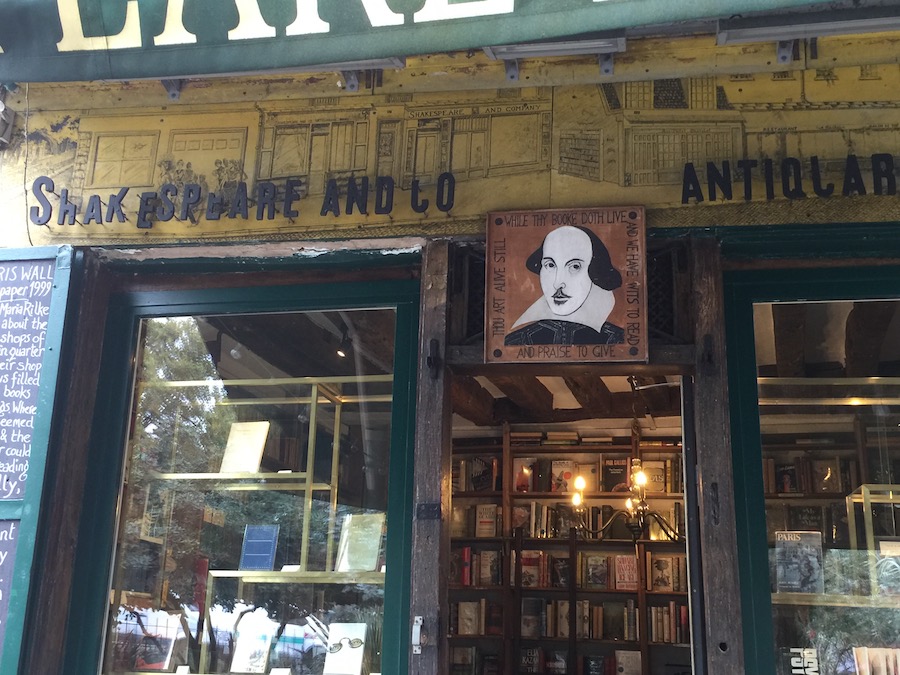 Looking at the menu at the cafe next door, we weren't impressed. We walked along the Seine checking a few other places out until we came across a likely candidate ~ The Great Canadian Pub. No real "Canadian" food, but it had a pretty good club sandwich.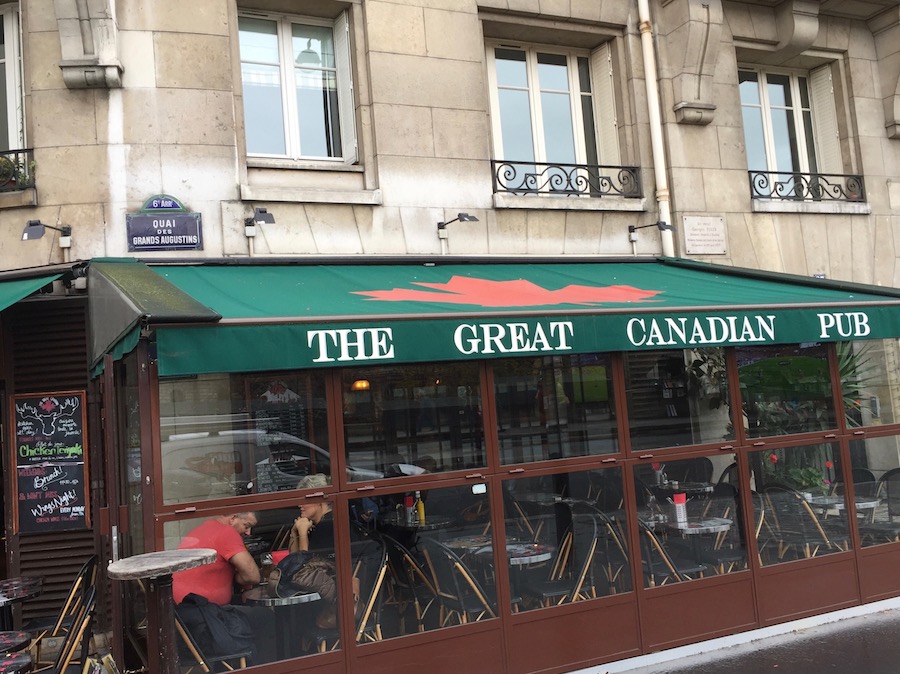 Instead of doing a multiple connection metro trip, we took an Uber to our next destination – Musee Marmottan. I'd recently heard fabulous things about the Marmottan from a friend, who said that it was the place to go if you like Monet.
This former hunting lodge houses the largest collection of Monet's art in the world. The museum inherited the collection from Monet's son, Michel, in 1966. There were so many works I'd never seen even in books – it was fabulous. I even got a bit emotional seeing so many of the water lily paintings side by side ~ incredible.
Along with Monet's paintings and a collection of Berthe Morisot's paintings (the first woman Impressionist), there was an exhibition of Monet's personal collection. It was a fantastic compilation of paintings, drawings and sculptures obtained or purchased from some of his friends such as Renoir, Pissarro, Manet, etc. ~ amazing. This museum reaffirmed my love of Impressionism and Post-Impressionism.
When Rod was with us in Paris, he told us about a store that he called the "Super Bowl of Chocolate," which was supposed to be one of Jean-Paul Hevin's stores. We had stopped in one store with him, but it wasn't the one. So, after the museum, Sindy and I hopped in an Uber to go to the J-PH store in the Marais, thinking it might be "the one" based on what we read on the internet. While we found a cute little neighborhood and a sweet little farmer's market, we only found another small J-PH store. When we asked the man running the store, he told us that our holy grail was no more – the store had closed. Boo hoo!