August 10, 2019
As with most of my tours recently, the tour of Warsaw's street art started at a church.  I guess since there are so many churches in Poland, they make good meeting locations. 
St. Florian's Cathedral is dominant in the skyline of the Praga area of Warsaw.  Praga is a rougher neighborhood, although parts are becoming gentrified.  They look to each other to control the neighborhood. 
Due to its tumultuous history, I don't think it's a fluke that St. Florian is the patron saint of professions having to do with fire.  Its twin 75-meter towers were an affront to the Russian forces that occupied Warsaw.  The church was heavily damaged in the war and after; rebuilding began in the 1950s, primarily funded by the residents of Praga.
We met our guide Jacek from Walkative on the steps of the church.  Jacek was informative, told great stories, and had an acerbic wit that I appreciated.  It was clear that he was passionate about the subject matter.
I've never been a big fan of graffiti or tagging.  I just don't understand how people think they have a right to deface someone else's property.  On the other hand, street art that is legally sanctioned and where the property owner has given permission for someone to place the art on their walls is fine with me.  I guess it's the lawyer in me, but I just think there's a line that gets crossed a bit too much.  But, that's just my opinion.
Although my opinion hasn't changed, Jacek's explanation for some of the graffiti gave me a new appreciation. One mark that started out as a graffiti tag has turned into a national symbol of the Polish resistance and a memory of WWII.
There is a bunch of graffiti centered on Miss Doris – a lawyer who was an advocate for the downtrodden, impoverished, and displaced.  One of her tags, whether it be a squid, a weird brainy creature with eyes, or a sticker with kids on skateboards, is located wherever she helped someone or she thought the residents were being taken advantage of.  Miss Dori's presence is felt all over Praga.
Grafitti can mark a territory, whether it be a neighborhood, a football team, or perhaps a gang.
Classifying something as street art doesn't mean that it is necessarily beautiful or makes sense – which can result in these …
Street art can be big or small …
It can be a tribute to a person …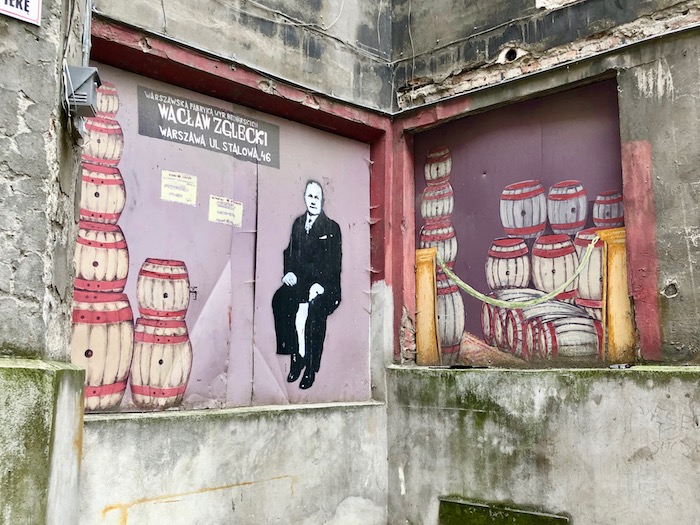 Or a tribute to something else (like bears that used to be in the park zoo) …
It can have secret meanings (no I don't know what they mean) …
It can be an advertisement …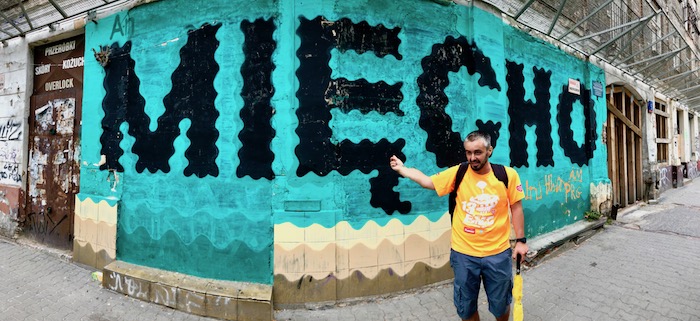 Or it can look like something different, but end up being part of McDonald's commercial …
It can make you think (the title of this one is "The Shrine") …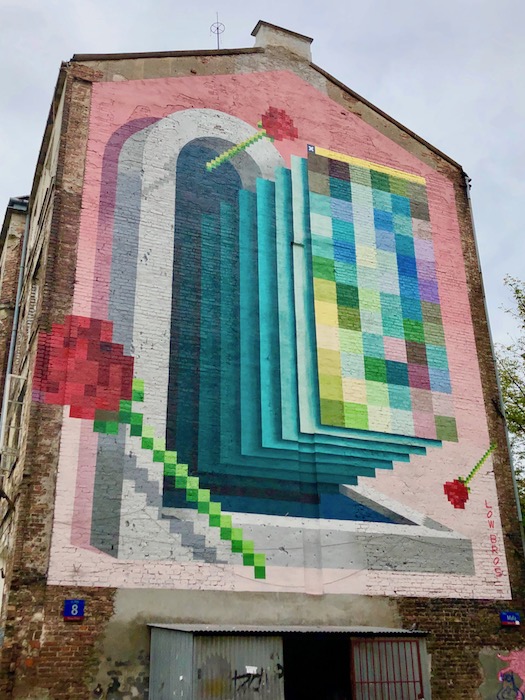 It can be political-leaning like this (the word at the top translates into "Resistance" – the art is next to a building where people still live without running water or heat) …
Or this (an old WWII apartment building used to reside in the empty space) …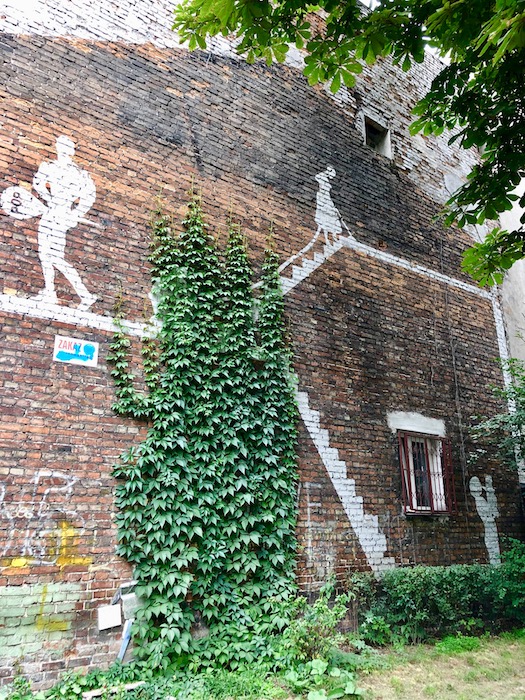 It can be part of a larger project …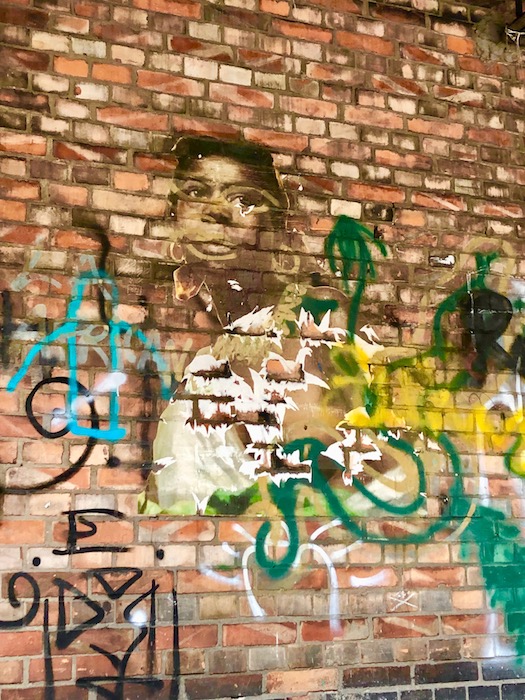 Or even a part of a collective voice …
Street art can even be painted on trees (The Avenue of Holy Patrons used to consist of eight trees – only three remain) …
Unfortunately, one of the most beautiful murals in the Praga neighborhood has been recently covered up by new construction.  It was a lovely piece depicting a children's playground.  The neighborhood children countered by revitalizing another mural close by.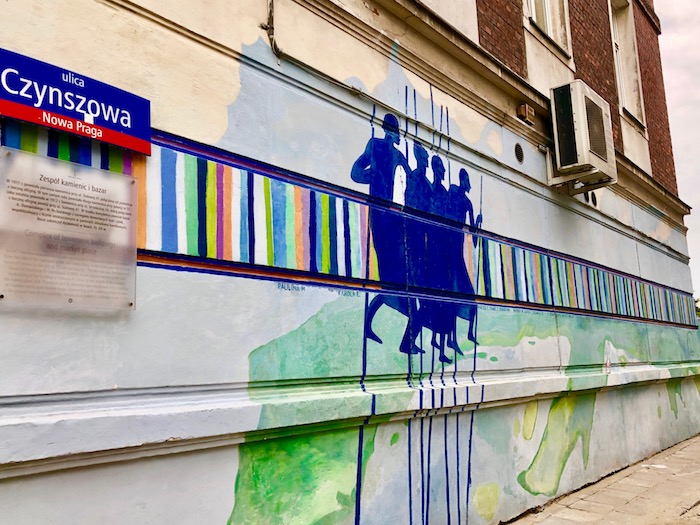 I have a new appreciation for street art.   Above all else, whether it be graffiti or legitimized work, street art should make you feel something.  What does it make you feel?